Lenovo IdeaTab A2107 tablet hits AT&T for $199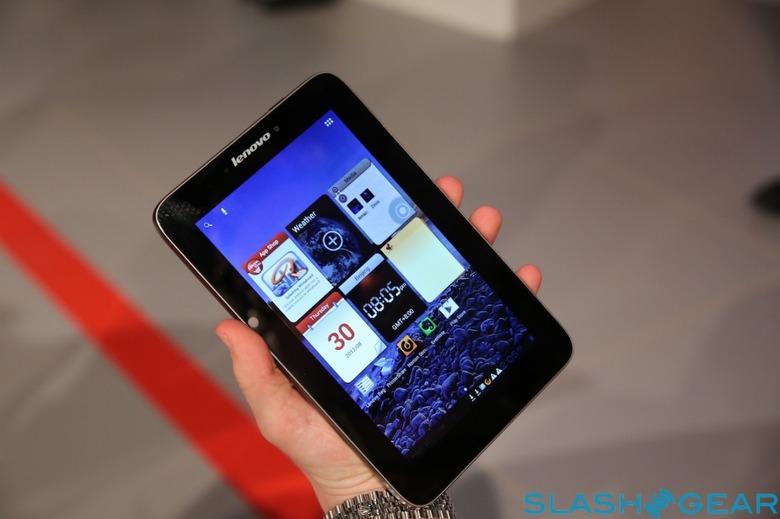 This week the Lenovo IdeaTab A2107 7-inch tablet has been revealed in its mobile data-connected iteration as carried by AT&T right here in the USA. This device will be appearing in your hands with 3G – UMTS 850/1900 MHz connectivity and the same 7-inch 1024x600 LCD TN (170 ppi) display you'll get with the wifi-only version. This machine comes with Android 4.0 Ice Cream Sandwich inside as well as a MediaTek 6575 1.0 Ghz Cortex- A9 processor (single core) to keep you running smooth.
We saw and got our hands on the original version of this 7.68 x 4.92 x 0.47 inch, 14.11 oz machine back in August of 2012. Back then our impressions were that Lenovo was taking on the Google Nexus 7, though not exactly directly due to the underpowered nature of the slate. Though the form factor had us impressed, what with its soft-touch rear cover and its friendly size and shape, the innards did not make for a perfectly pleasant software experience.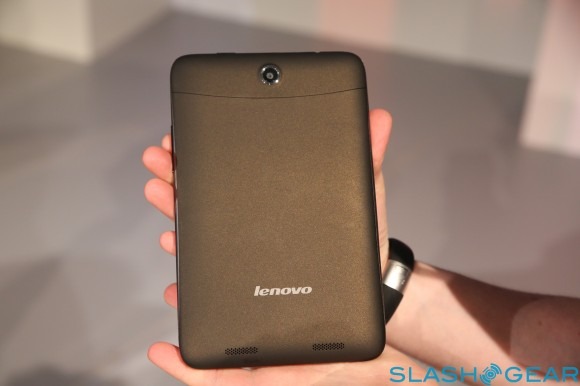 Android 4.0 Ice Cream Sandwich is also a bit of a surprise as the bulk of the Android universe is now releasing devices with Android 4.1 Jelly Bean or higher with new hardware across the board. We'll expect some software updates rather rapidly after the release, but won't be betting too much cash on that possibility. Lenovo's Android experience is unique one way or the other though, bringing widgets and cloud connections galore to the game. You'll be able to pick up the Lenovo IdeaTab A2107 from AT&T for $199.99 with a two-year contract starting right this minute (if not very, very soon).
Have a peek at our Lenovo IdeaTab A2109 review from this past October to see how the software experience treats you. Then head down the Lenovo rabbit hole to see everything you may have missed from this hardware-heavy company over the past week at CES 2013!