Lenovo IdeaPad U110 $1,899 pre-orders start Tuesday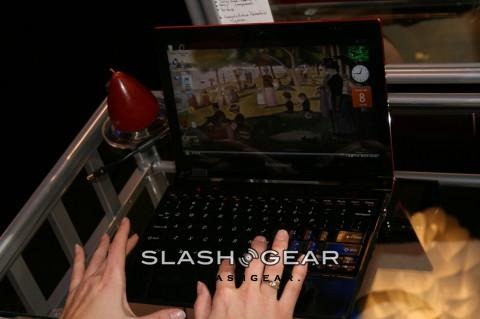 Lenovo have released a promotional video and – even more exciting – a firm pre-order date for their IdeaPad U110 ultraportable.  The notebook, which was announced back in January just prior to CES 2008, has an 11-inch screen with a "frameless" zero-profile bezel, 1.3-megapixel webcam and face-recognition biometrics.  Lenovo will be open to U110 pre-orders tomorrow, Tuesday 29th April, with the notebook priced at $1,899.
Check out the video of the IdeaPad U110 after the cut 
The IdeaPad U110 is powered by one of Intel's Santa Rosa Core 2 Duo LV processors, and according to details from CES comes with Intel X3100 graphics (up to 256MB shared memory) and a 1.8-inch 160GB HDD or 32-64GB SSD.  The distinctive lid has a tricky-to-photograph pattern across it, while inside the keyboard has flush-fitting keys and is high-gloss.  Similarly, the screen is an 11.1-inch gloss-finish WXGA running at 1366 x 768.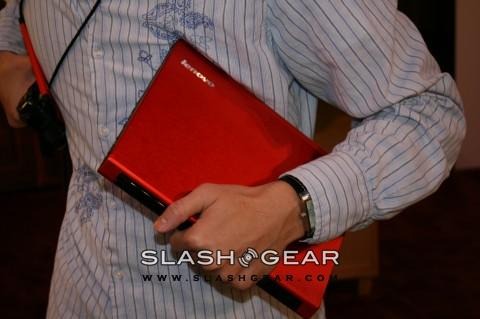 Lenovo are quoting up to 8hrs battery life for the desirable ultraportable, which would bring it in line with its most obvious competitor, the VAIO TZ-series.  However the U110 presents a challenge to another ultraportable in Lenovo's stable, the ThinkPad X300.  Expect plenty of coverage of the IdeaPad U110 – with, yes, mention of the MacBook Air, too – when it makes it to our hands.
[via Engadget]