Lenovo IdeaPad S10 Video Review: Keyboard Is Unduly Cramped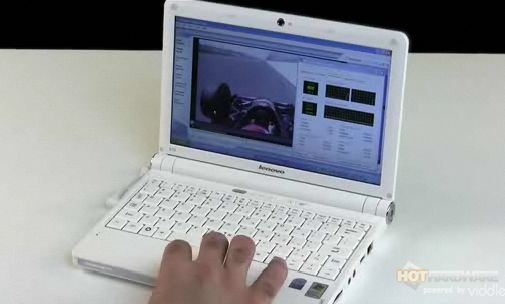 If it was the warmth of the Lenovo IdeaPad S10 netbook keyboard that concerned a recent reviewer, it's the size that's more of a concern for HotHardware.  In their video overview of the 10-inch budget ultraportable they outline the S10's strengths and weaknesses, contrasting the 'board with offerings from ASUS and MSI (the latter's Wind U100 having arguably taken the crown for best keys on a netbook).
Check out the Lenovo IdeaPad S10 video overview after the cut
While the build-quality and fit & finish of the S10 came in for the usual praise, together with the crisp LCD display, HH describe the keyboard as "a little cramped".  With the proliferation of netbooks available now, criteria for successful review performance has become ever more stringent.  Recently the Samsung NC10 has prompted interest after early reviews suggested its QWERTY was a possible Wind U100 beater.
The video also covers multimedia performance and upgrade potential.  Despite the keyboard concerns, HH are generally impressed by the S10 overall; it seems once again speed and style have pushed the IdeaPad slightly ahead of rivals.
[via Digg]