Lenovo HTC acquisition tipped to be in the works for months

It's actually surprisingly common these days to hear about acquisitions of one major company by another, so today's suggestion that Lenovo is interested in picking up smartphone company HTC isn't all that off-the-wall. HTC hasn't been doing especially well in the profits department over the past few quarters, so acquisition rumors have appeared more than once over the past year. Here in the Fall of 2013, Lenovo has been suggested to have been in talks since August with HTC over a possible purchase.
Word of this set of dealings comes from the likes of Taiwan's Apple Daily where they suggest that Lenovo has come to Taiwan to meet with HTC secretly. They've been said to be discussing "bilateral strategic cooperation" and it's been suggested that any cooperation will be announced, at earliest, in the first half of 2014.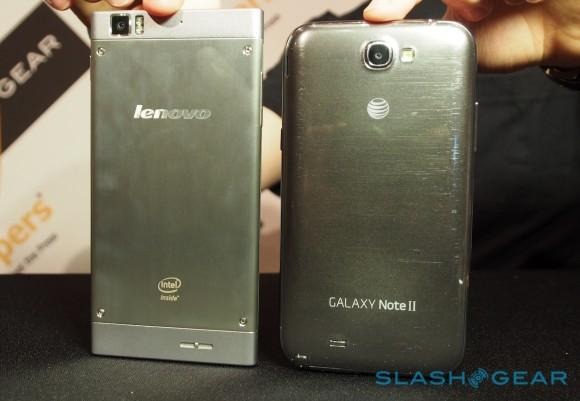 According to Tencent Digital, Chairman Cher Wang of HTC has suggested that no such sale will be made – not necessarily replying directly to the idea that Lenovo would be purchasing the company. He went on to note, at a recent Asia Pacific Economic Cooperation meeting, that HTC has "good technology and products", going on to note the following:
"[HTC] in terms of innovation can rival Apple and Samsung Electronics. [In the] fourth quarter of this year, HTC will accelerate in marketing efforts, while the overall strategy to focus more on consumer communication." – HTC Chairwoman Cher Wang
Meanwhile the South China Morning Post suggests that a sale of HTC to Lenovo would – if it turns out to be legitimate – be a smart move for both companies. Though Lenovo was relatively late to the smartphone game, they've gained considerable steam in China already, while HTC's high-quality handsets and confidence on the part of the consumer would help Lenovo take a completely different angle. The two companies could very well compliment one another quite nicely.
Lenovo previously considered buying BlackBerry earlier this year, wisely changing their minds more recently. Lenovo also considered a buy of NEC's mobile phone business this March.