Lenovo Flex 20 All-In-One Aims To Replicate Table PC Greatness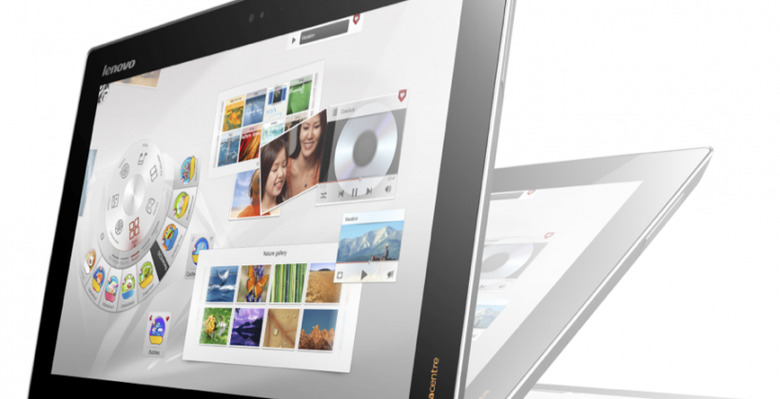 When we reviewed the larger relative to this Lenovo Flex 20 earlier this year in the company's infamous Horizon Table PC, we found that it was only the basics that were holding us back: it was just too big. Here with the Lenovo Flex 20, it would appear that the team behind that larger beast have created another monster – one that's much more well prepared and reasonable for the real world, with a 19.5-inch HD+ 1600 x 900 pixel resolution display on a multi-mode adjustable built-in back base.
You'll be rolling out with this machine with Lenovo's own dedicated Lenovo AppShop, complete with a diverse range of multi-user entertainment apps optimized specifically for the Flex 20. Several of these games are built in – and are similar if not identical to the ones we used earlier this year on the Horizon Table PC, like air hockey and Raiding Company. A series of kid-friendly educational apps and digital books are also available for interactive experiences galore.

What's more, this machine also offers the same (optional, this time) accessories as this machine's predecessor, including the joystick, E-dice, and striker. Perhaps most engaging is the inclusion of Lenovo's unique user interface made for horizontal touch surfaces: Aura. What Lenovo Aura offers is a multi-user platform for accessing apps, viewing collections of photos, and searching through media in a rather engaging virtual reality sort of environment.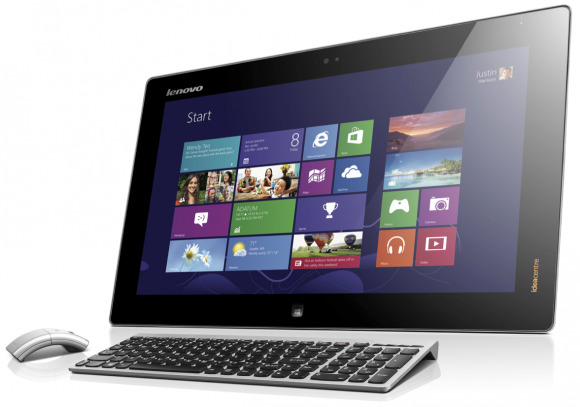 Also under the hood you'll find Genuine Windows 8, up to 4th generation Intel Core i7 processors, and up to Intel HD graphics 4400 with DirectX 11.1. This setup comes with up to 8GB DDR3 memory, up to 500GB HDD storage or 500GB SSHD storage with integrated 8GB SSD cache. Sound is delivered by Dolby Home Theater v4 and you've got 2 USB 3.0 ports joined by a single headset audio jack and an integrated 720p HD camera.

This device is not the same massive lug we experienced in the Lenovo Horizon Table PC – instead you've got just 7.72 pounds of weight in a 20.05 x 12.27 x .81 inch body. The Lenovo Flex 20 All-in-one PC will be available starting in late September along with the rest of the Flex products announced this week, and it'll be priced starting $899.99 USD.