Lenovo A-Series Android tablets priced up for US launch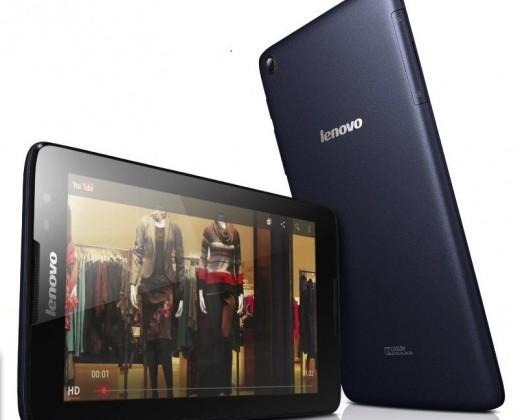 Lenovo has priced and dated its new A-Series Android tablets for their US launch, with a quartet of slates expected to hit American shelves in May. The range – which was first revealed earlier this month – spans the 7-inch TAB A7-40 through to the 10-inch TAB A10, with an 8-inch TAB A8 in-between, and with pricing beginning at $129.
In the US, two versions of the smallest tablet will be offered. The TAB A7-50 and TAB A7-40 will kick off at $129, with both having a 1024 x 600 display and Dolby front-facing stereo speakers. However, the A7-50 gets both a 2-megapixel front camera and a 5-megapixel rear camera, while the A7-40 lacks the rear camera.
As for the TAB A8, that has an 8-inch 1280 x 800 IPS display and Dolby audio, along with a quadcore MediaTek processor. It will be priced from $179, though there's no word at this stage on whether Lenovo will offer the 3G versions – one of which allows the A8 to be used for voice calls – that have been confirmed for Europe.
Finally, the TAB A10 will kick off at $249, with a bundle with a Bluetooth keyboard priced at $299. It has a 5-megapixel main camera and a 2-megapixel camera upfront, with a 6,340 mAh battery and a 1280 x 800 display.