LEGO Simpsons episode trailer released with 10 screencaps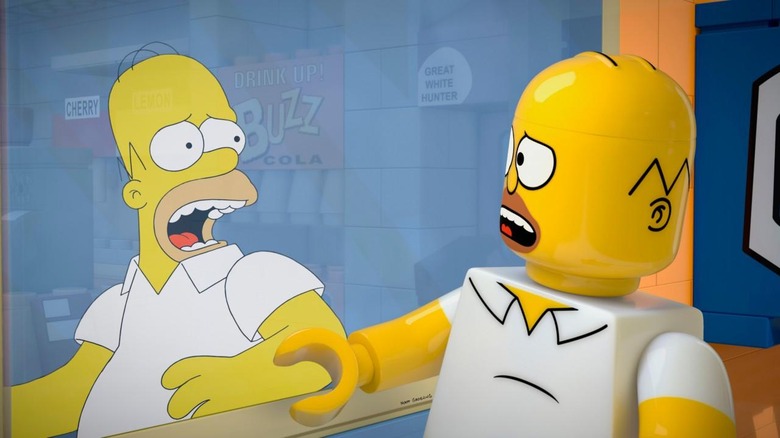 The Simpsons are coming up on their 550th anniversary show, preparing to ring in the occasion with no less than a fully LEGO delivery. This episode has been teased several times by the network and the LEGO brand – today we're getting a glimpse of the first TV spot. A trailer, that is to say.
The episode will be titled "Brick Like Me" and will be broadcast for the first time on May 4th, 2014. At the time this article is posted, there are two more episodes (brand spanking new episodes) between here and there. This LEGO episode will be of standard length, but will work with animation much closer to that of The LEGO Movie than of standard Simpsons fare.
Screenshots and video indicate that the episode will be about the Simpsons somehow or another transforming into LEGO pieces. You'll also see Simpsons-style LEGO in the shots – likely the first time LEGO blocks have officially appeared in the show.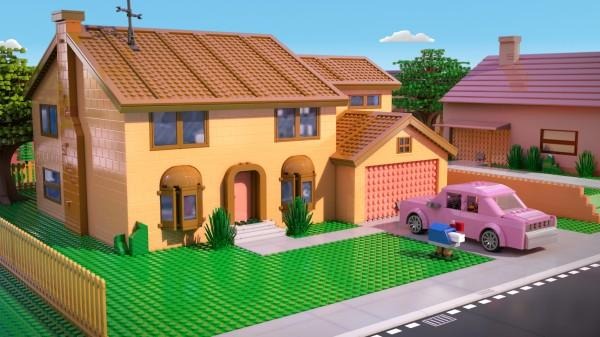 This episode comes after the release of the 2,523-piece LEGO Simpsons House released earlier this year. You'll find this house appearing in most major LEGO stores right this minute!
Above you'll find all 10 screencaps released this week by FOX. Click on any thumbnail to see a larger view, then see the button in the lower right-hand corner to see a full-sized image. They're huge!