New LEGO Minecraft sets appear in leak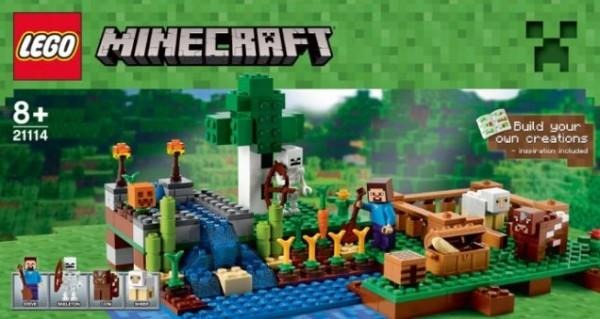 LEGO,
, recently unveiled a new Star Wars kit:
. While that has been getting current attention, it seems the company is working on another kit that will appeal to its own large fanbase: a new Minecraft offering. Though it doesn't have any known name at this point, the new Minecraft sets have leaked alongside half a dozen images of included characters and components, as well as a shot of the front of the box.
There's not much information at this point, such as pricing and availability. Instead, the leak mostly concerns images and, ultimately, lets us know that we can expect a new Minecraft-themed LEGO kit some time next month, just in time for the holidays.
The leaked sets surfaced over at the Mir Kubikov's website, a Russian LEGO store franchise that apparently pulled the trigger a bit early. It looks like the listings are no longer on the site or are unavailable at the moment, but as the Internet always does, images were grabbed before it went down.
Of course, this won't be the first LEGO Minecraft kit — both
the Nether kit and the Village kit
have made their public debuts, as well as the LEGO Minecraft CUUSOO set, which
back in 2012. Be sure to hit up our
for more news!
VIA: