LEGO Minecraft Sets "Nether" and "Village" appear at SDCC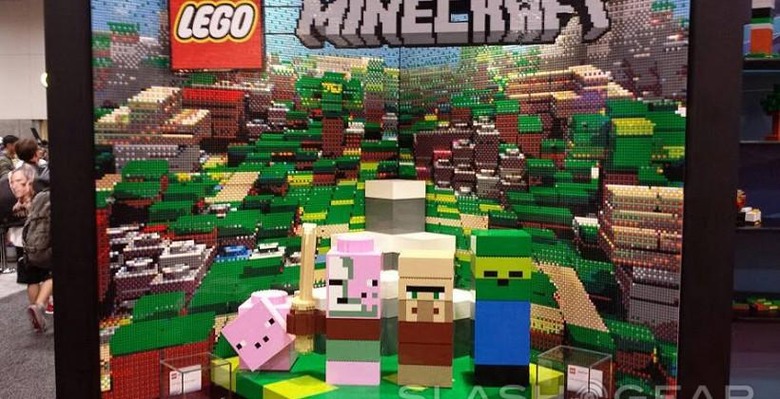 So you'd like to get just a tiny bit closer to the second and third Minecraft LEGO sets to appear as part of the company's CUUSOO initiative, would you? Lucky you, SlashGear is live in effect at SDCC 2013 and LEGO brought both sets out to see. Though we're not going to actually get to play with these little amalgamations of gaming crossover magic, their cuteness remains highly apparent, even behind glass.
If you want to get a rather descriptive look at the first Minecraft LEGO set to be unleashed upon the world, have a peek at our original LEGO Minecraft set review. As for the new sets: they're coming up powerful with many of the same features as the first. Both sets split up into four sections and are able to be constructed as prescribed or in any configuration the user does so choose.
NOTE: Though the first Minecraft LEGO set was indeed part of the fan-initiated vote-to-reality program known as CUUSOO, these 2nd and 3rd sets are out on their own. The first set was so popular, LEGO gave the green light to two more!
"Given our similarities, Minecraft and LEGO building have always been a great match. After the excitement over the first set, we were delighted to extend the line and continue our partnership with The LEGO Group. We can't wait to see what the two communities create now that there are multiple LEGO Minecraft worlds to build and explore." – Lydia Winters, Mojang's director of fun
The Village will be coming in with odd characters like Pig, Villager, and Zombie to hack through both crops and plastic flesh at will, growing and attacking as they might. These characters are part of a series of beings LEGO calls the "Micromob". According to LEGO on Wikia, Micromobs (one word, per the most recent LEGO press release), are a set of characters constructed of LEGO bricks, unique to the Minecraft LEGO universe (at least so far).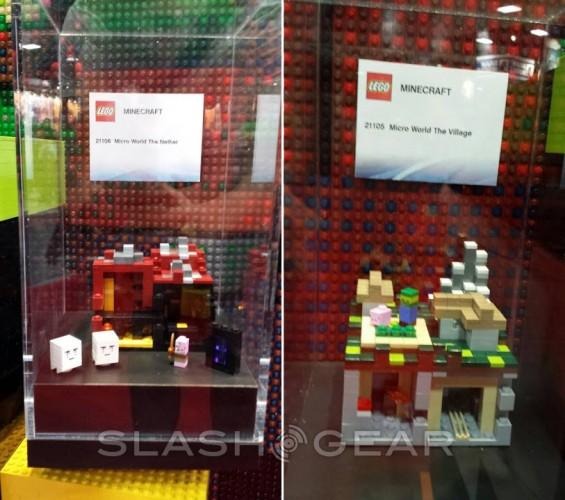 The Nether is a set that comes with hot lava in mind, with both the Minecraft Obsidian Portal and The Nether itself up for exploration with two more Micromob characters. You'll get one Zombie Pigman and a double dose of Ghasts.
You'll also find several slightly more massive iterations of these characters sitting around at the LEGO booth here at San Diego Comic-Con 2013. It doesn't appear that these bits will be up for sale any time soon – but if LEGO did decide they wanted to send a few out, we certainly wouldn't be mad. Both The Village and The Nether will be appearing on the 1st of September, 2013, for a retail price of $34.99 USD.