LEGO Unveils Star Wars Slave I Kit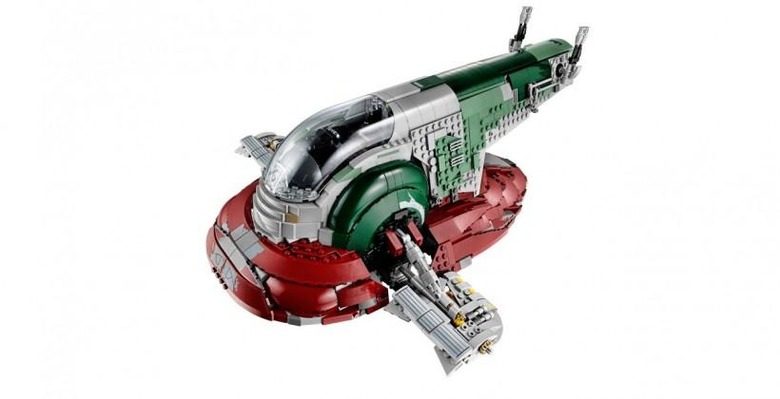 LEGO has just taken the wraps off of its next upcoming Star Wars kit, Boba Fett's Slave I bounty hunter spacecraft. You'll recognize it as a plastic rendition of the ship featured in The Empire Strikes Back, and joining the nearly two thousand pieces is a line of familiar characters.
The finished ship will measure in at 17-inches in length, 7-inches in height, and 14-inches in width, with a total of 1,996 pieces. With the kit will come a tiny Boba Fett, Bespin Guard, Han Solo (including one in carbonite), and a Stormtrooper.

The ship has side hatches that pop open to reveal hidden guns and missiles; there are a couple rotating dual shooters; a couple blaster pistols and one Stormtrooper's blaster rifle. The Bespin Guard and Boba Fett, in particular, are unique to the Slave I kit.
The wings and cockpit rotate, and there's a handy cargo hold and, according to the feature list, a display stand with a data shee. The ship can be toggled between a landing mode and a flight mode. Sound exciting? LEGO won't be rolling out the kit until January, so don't get your hopes up about finding a set under the Christmas tree. Price is set at $200 USD.
Check out the timeline below for other LEGO sets and reviews!
SOURCE: Leg Godt