The LEGO brick set you're about to behold looks like and acts like a pop-up book. This set drops in on two classic fairy tales in a way dissimilar to every single LEGO set in the history of LEGO. This set, for lack of a better word, is completely bonkers. It not only features some awesome new LEGO mechanics, but a set of new minifigures (and a microfigure too!) This set is a LEGO Ideas set, the first one to appear at the 10-year anniversary of the LEGO Ideas program.
The LEGO Ideas Pop-Up Book Set (21315) includes a pair of lovely stories – one for Little Red Riding Hood, the other for Jack and the Beanstalk. The Little Red Riding Hood story includes several new minifigures: Little Red Riding Hood, Grandmother, and the Wolf. The Jack and the Beanstalk set includes the Giant minifigure and a microfigure: Jack!
There's a book included with the set besides the pop-up book brick set that includes "the history of pop-up books" as well as a historical account of the two fairy tales at hand. Info on the fan designers and the LEGO designers behind this set can be found in this book as well.
The LEGO Ideas Pop-Up Book will include 859 pieces and will be made available November 1st, 2018. This set will cost approximately USD/EURO 69.99 / GBP 59.99.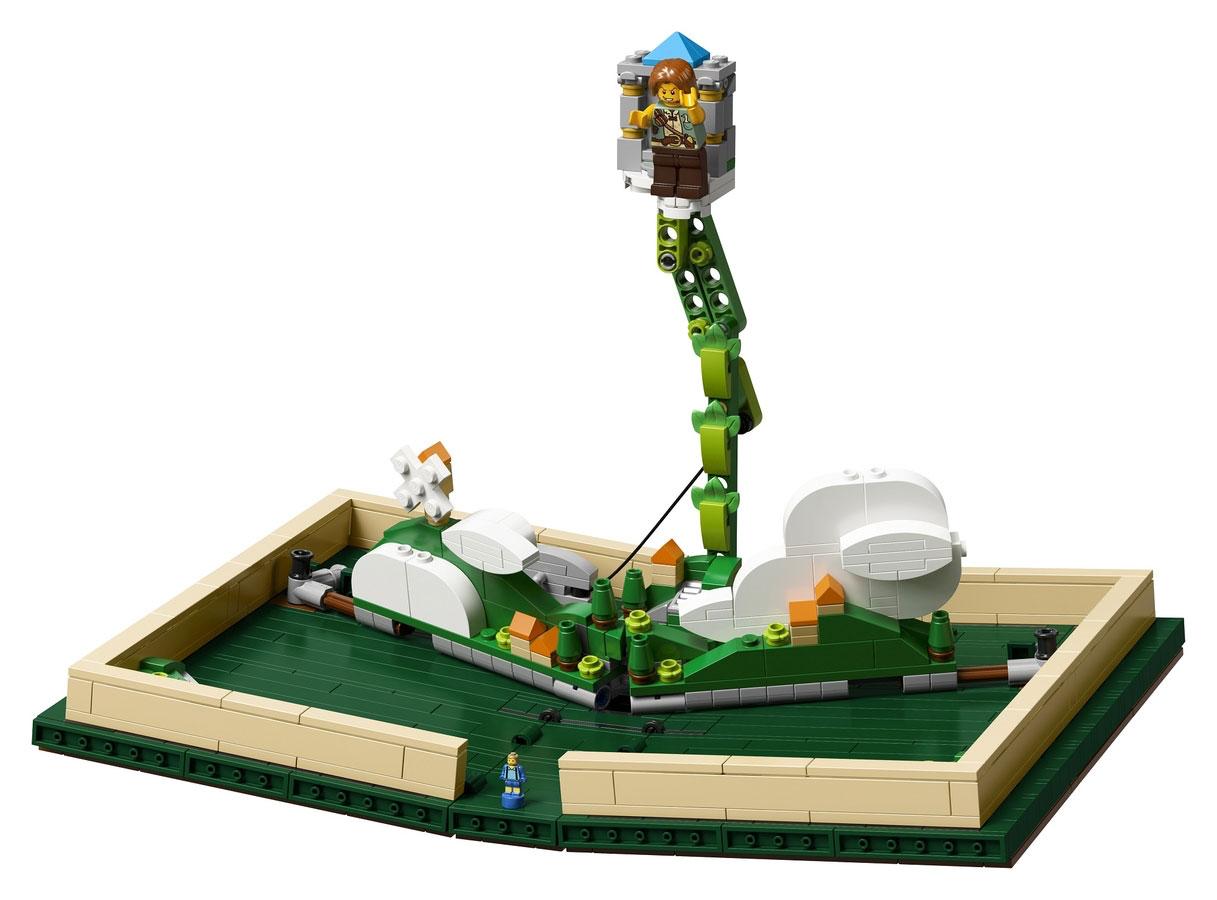 LEGO says that this set is "the first-ever official buildable pop-up book in LEGO history." Given that bit of language, I don't think it'd be a major surprise to find more LEGO Pop-Up Book sets in the future. That's assuming this first one sells well, of course.
This set marks the 10-year anniversary of fan-made LEGO sets becoming reality in the LEGO Ideas program. To be clear, the LEGO Ideas program hasn't really been around for a decade in its current form. The predecessor to LEGO Ideas was LEGO CUUSOO, a very similar program that did indeed start approximately 10 year ago. It was in the year 2014 that CUUSOO turned to LEGO Ideas, and a BUNCH of sets later, here we are.
Have a peek at the timeline below and dive in on a LEGO Ideas set review or two to see our full collection of LEGO coverage, up close and personal. And let us know what you want us to review next!