LEGO Ghostbusters Firehouse shown off in fine detail ahead of launch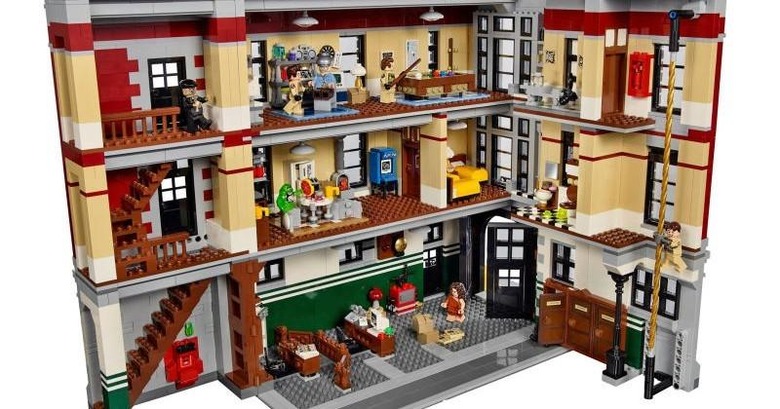 Following a retailer's premature publication of a product page for the device, LEGO unveiled its upcoming Ghostbusters Firehouse HQ set in a series of official press shots. While varied, the shots all had one things in common: they only gave a look at the outside of the Firehouse Headquarters, with LEGO teasing that the inside was home to various iconic spaces. Now, in a new Facebook post, LEGO has published our first look at the inside of the building.
If you thought the outside of the firehouse was exciting, behold the inside. It includes three levels with miniature and blocky representations of different rooms we've come to know and love from the movie. LEGO took the time to add in small details that might not be fully appreciated upon first glance, everything from items as general as a map on the wall to checkerboard floor print.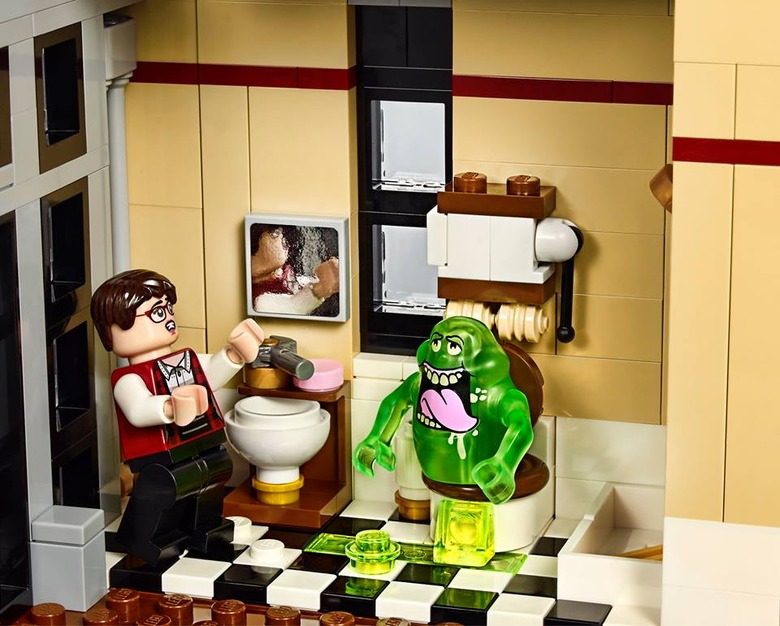 Pizza on the table? Check. Slime ghost coming out of the toilet? Again, affirmative. The company also posted an image of the set's box, which lists the appropriate age at 16+. There are a total of 4,634 pieces, including 12 minifigs, and while LEGO hasn't yet confirmed the price, the retail leak listed it as the equivalent of about $350 USD.
This is basically a giant complement to the previously launched and more modestly sized LEGO Ecto-1, which we reviewed last year. Can't get enough LEGO? Be sure to check out our related tag portal to see all the latest news, as well as set reviews!
VIA: Gizmodo