LEGO Ghostbusters Firehouse Headquarters set leaked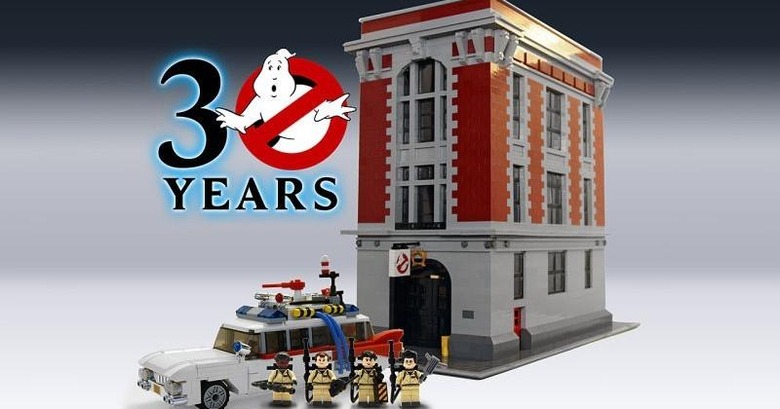 Earlier this year, LEGO fans were graced with the ECTO-1 LEGO Ghostbusters set (check out our review), and rumor has it there's a followup Ghostbusters set in the pipeline. That rumor has been all but confirmed, as for a brief while the kit appeared on Toys "R" Us' website, complete with an image. The page has since been pulled from the store's website, but details remain online elsewhere. The set appeared on the Canadian version of the retailer's site.
The set appeared on the Canadian Toys "R" Us website alongside a $400 CAD price tag (a placeholder figure, perhaps), as well as some details. The set was called "LEGO Ghostbusters Firehouse Headquarters", and it had kit number #75827. A total of 9 minifigs are included, according to the listing, including the four Ghostbusters, the library ghost, and more.
The Firehouse Headquarters itself is said to include a living quarters, the lab, a containment unit, and more. There's a fire pole for sliding the heroes down, says the listing. The librarian ghost/old lady transforms into both thanks to a double-sided face and a wig.
Overall, the unit measures more than 14 inches high, 9 inches wide, and 14 inches deep. Cables can be used to attach transparent arms of some sort to the outside of the building, and there's some unspecified slime that is oozing through the pavement cracks. An official announcement hasn't yet taken place.
VIA: Gizmodo