LEGO Caterham Seven 620R super-accurate car model release set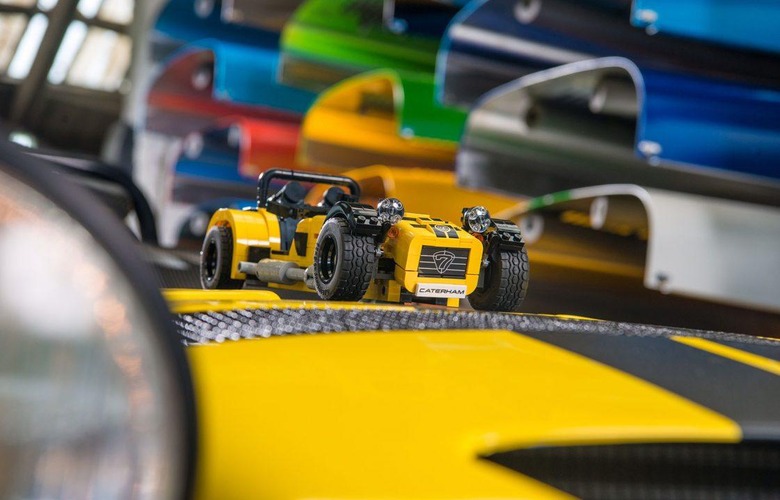 This week LEGO revealed the final build of the LEGO Ideas model based on the Caterham Seven 620R sports car. This vehicle is just about as authentic a replica of an automobile ever made (on this scale) in LEGO brick. Inside the box are (over) 770 bricks, several of which are extremely rare and/or unique to this set. Much like previous heavy-hitter LEGO Ideas releases like the Back to the Future LEGO Delorean, this model comes with its own booklet that includes information about the LEGO fan/designer and the Seven 620R – and there'll be instructions for the model too, of course.
The Caterham Seven 620R sports car measures in at over 3" (10cm) high, 11" (28cm) long and 5" (14cm) wide. There'll be a removable nose cone, engine cover, and engine as well. In the boot are a couple of axel stands that allow the car to be propped up while the user changes its tires – or just displays the model, of course.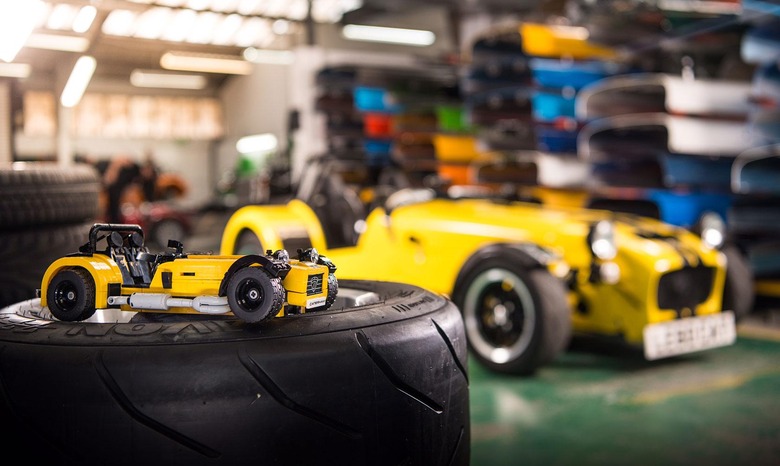 "Caterham has always prided itself on producing bespoke, hand-built cars for its customers. Our army of fans who build their own Caterham Sevens are equally discerning when it comes to the detail and craftsmanship which is central to Caterham, and we worked closely with the LEGO team to ensure the LEGO model replicated that," Caterham Chief Commercial Officer, David Ridley.
Above and below are a collection of photos of the Caterham Seven 620R set. In this collection of photos are also images of the set near the actual vehicle from whens the idea for this set came.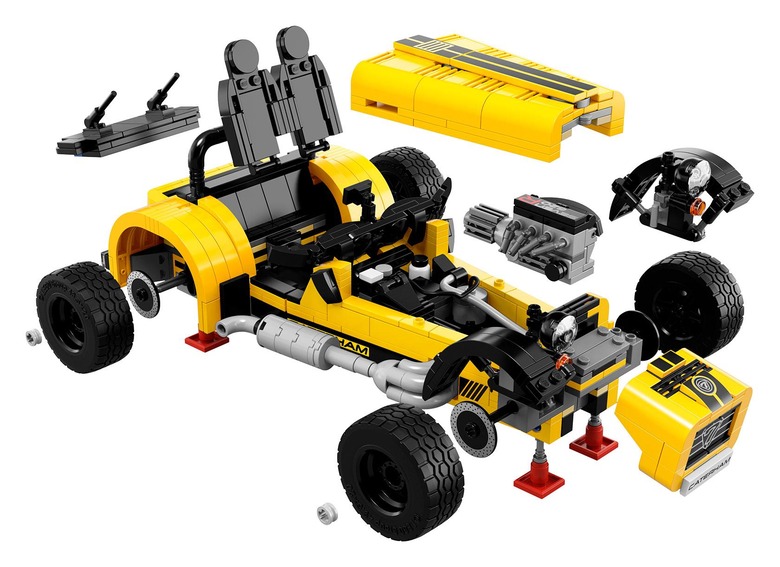 Images also include a teardown of the vehicle – to a certain degree – showing what it might look like if gravity was entirely nonsense. There can be seen the following:
• Removable nose cone
• Removable engine cover
• Steering wheel
• Opening boot
• Functioning axle stands which allow the wheels to be removed
This model will be made available to the public on the 1st of October, 2016. At that time it'll be available for a cool $79.99 US, $99.99 CA, or £69 GBP.
Stick around SlashGear as we continue to bring the heat with the biggest and most intricate oddities in the LEGO universe. Have a peek at our LEGO Bucket Wheel Excavator Review to see what radical massiveness we've made.