Led Zeppelin Spotify Deal Is Exclusive - To A Point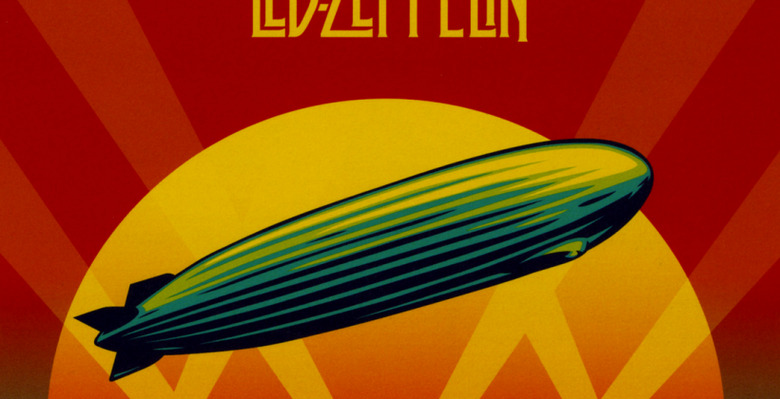 There's been word that one of the last major hold-outs in the streaming music business, Led Zeppelin, was in negotiations with several companies since early this year. Now that they've officially joined up with Spotify for their entire official record collection, it would appear that Spotify has won the battle – according to a NYTimes release from January, several companies were still in the running for rights. With Rhapsody, Rdio, and Deezer having also been on the list, there's a distinct possibility that Spotify's "exclusive" launch wont last for long.
But here's the kicker: Pandora has at least a large portion of the Led Zeppelin catalog up for streaming right this minute. The distinction between Pandora Radio Led Zeppelin and Led Zeppelin on Spotify appears to be great enough for Spotify to still make the claim that they're the first to market.
One possibility is that it's the on-demand nature of the Led Zeppelin content through Spotify which gives it the edge this time around. Pandora's service only allows a limited number of track skips through what are in effect custom radio stations, with no overarching control over tracklist; in contrast, Spotify users will be able to pick which Led Zeppelin songs they want to hear, on the desktop at least.
Speaking earlier this year in the same NYTimes release, Warner Music Group made clear their intention to release the Led Zeppelin catalog in a grand fashion. "We're excited about the opportunity to collaborate with Led Zeppelin to activate streaming rights for their catalog" a spokesperson said. "We're supportive of the band's discussions with W.M.G.'s streaming service partners to create a window of exclusivity to maximize the impact of this launch."
The exact length of that exclusivity has not been detailed, though some reports have suggested that Spotify's deal will last a year.
Therefore, for the moment, you wont find Led Zeppelin on iTunes Radio streaming service, nor will you find the band on Google Play All Access. At the moment it's not looking especially promising for Beats Radio or YouTube's upcoming service, though the latter may not launch as a music streaming platform in a "traditional" sense.
- Wednesday, December 11 – Led Zeppelin (1969) and Led Zeppelin II (1969)

- Thursday, December 12 – Led Zeppelin III (1970) and Untitled fourth album (1971)

- Friday, December 13 – Houses Of The Holy (1973) and Physical Graffiti (1975)

- Saturday, December 14 – Presence (1976) and In Through The Out Door (1979)

- Sunday, December 15 – The Song Remains The Same (1976), Coda (1982), BBC Sessions (1997), How The West Was Won (2003), Mothership (2007), and Celebration Day (2012)
Spotify is making an especially large deal of this release, the biggest launch of a band to streaming with the service since Metallica or Pink Floyd. They're launching several albums at a time, a couple each day until the 15th of December when the full Warner Bros./Swan Song collection is up for all. Have a listen and consider what a changing world it is we live in.