Metallica hits Spotify, Lars Ulrich speaks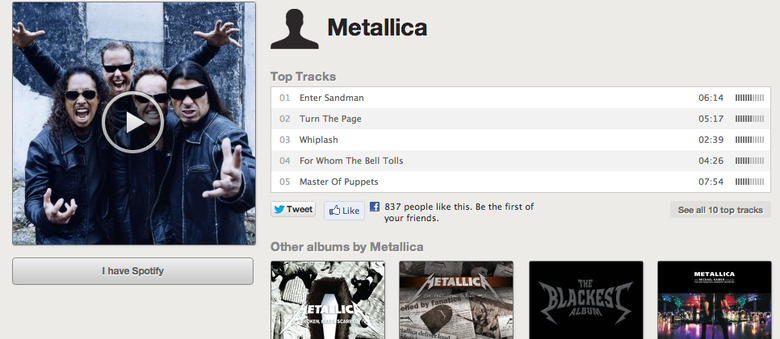 After many, many years of Metallica appearing on the opposite side of the music industry from the music pirates that exist across the earth, they've joined Spotify for music streaming their entire catalog. It's time for every single Metallica album from Kill 'Em All to Master of Puppets to be up and ready to listen to on Spotify for the whole world – even the pirates – to listen to. This was all announced this week at the Spotify conference that also saw a larger launch of the web broswer based Spotify environment.
This week Metallica's own Lars Ulrich stepped on stage with no less than former Napster head Sean Parker, former enemies in both the public and in the courtroom. The big announcement this week was that not only was the former Napster head fully aboard with the Spotify universe, but that Metallica was aboard as well – and that they were no longer at war, as it were.
Speaking about the Napster situation back in 2000, Lars made it clear: "it was never about money, it was about control... you have to control all those elements around you in your bubble... and the control option was taken away." Meanwhile Napster's Sean Parker let it be known that they never wanted the situation to be about giving away music, but "free as in freedom, not free as in theft."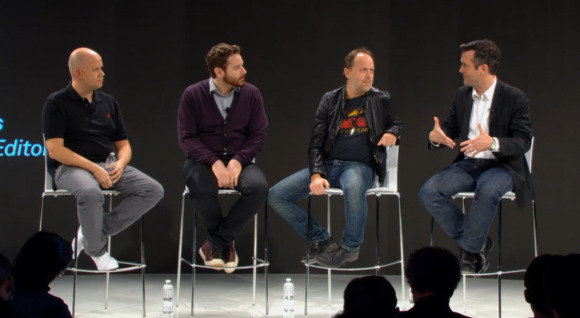 In other words, the two heads here did indeed need the moderator that sat on stage with them at the Spotify press conference. That said, Metallica is indeed on Spotify now.
"Metallica has always tried to be in control of the way we present our music to our fans, which is why we've waited to see the way these online retailers and streaming services operate and gauge the overall fan experience before deciding to include our music. We now feel that Spotify not only has a proven track record, but is by far the best music streaming service. We are beyond psyched to unleash our music through their platform." – Lars Ulrich
Have a peek at the timeline below to get more information on Spotify and the rest of the updates that are coming down today.