Leap Motion's Open Source Virtual Reality support gets real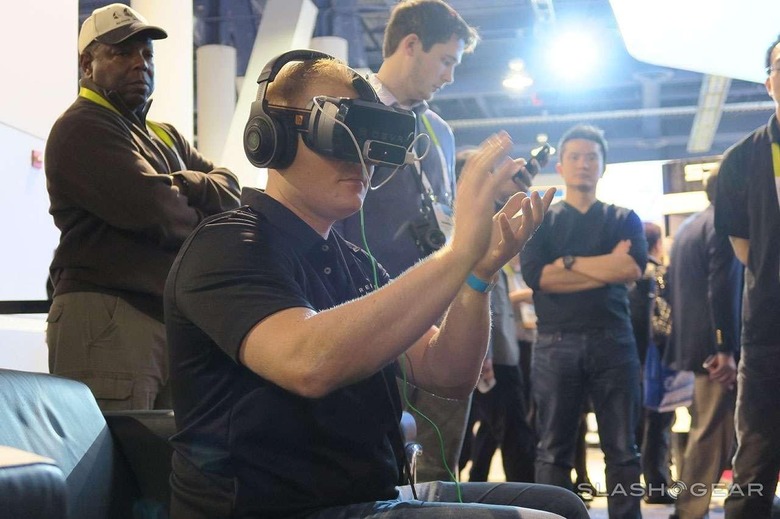 Right up front – attached at the faceplate – that's where you'll find the Leap Motion tracker on the OSVR Hacker Dev Kit later this year. An announcement has been made by the Open Source Virtual Reality group that suggests Leap Motion is fully onboard – supporting the initiative and preparing their motion tracking equipment to ship with the first developer-aimed hardware later this year. This would make the OSVR Hacker Dev Kit the first VR headset to ship with Leap Motion attached – supposing Oculus VR doesn't get there first.
Of course Oculus VR's Oculus Rift headset has been working with Leap Motion for a while now. Not directly – they don't have a partnership like OSVR and Leap Motion do now – but Leap Motion has gone so far as to ship their own $20 attachment for the Oculus Rift developer kit to make using Leap Motion on the headset easier.
Below: The Leap Motion VR intro. This is with the Oculus Rift – the OSVR interface will be ever-so-slightly different.
Leap Motion has also teamed up with HP computers as well as ASUS, embedding their sensor technology in the bodies of computers for both brands. The OSVR Hacker Dev Kit will have an optional faceplate embedded with Leap Motion hardware.
This will be different from the Leap Motion VR kit for Oculus Rift DK1/DK2.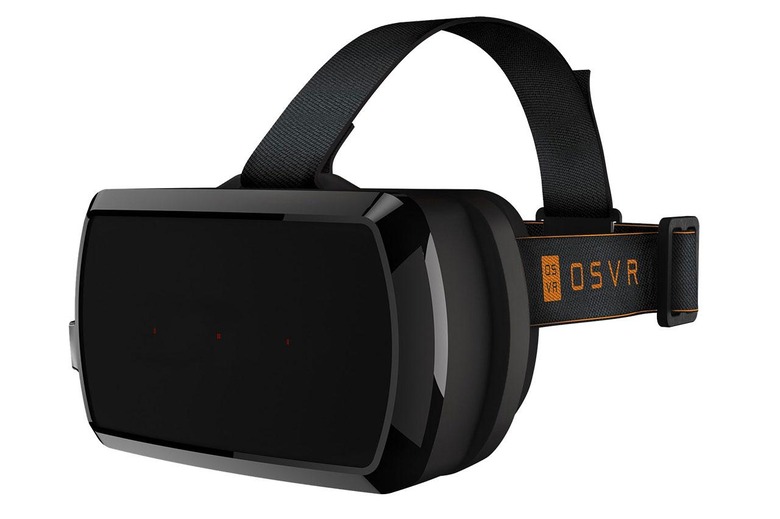 Above: the OSVR Hacker Dev Kit with Leap Motion faceplate. Below: the first time OSVR was shown to the public at CES 2015 – already working with Leap Motion attached (in a rudimentary fashion) to the front of the headset).
"By letting the user connect directly with the VR environment," said Michael Buckwald, CEO and Co-founder of Leap Motion, "hand tracking allows virtual reality to be as natural and intuitive as interacting with the real world, giving the user a powerful sense of presence and immersion."
The OSVR Hacker Dev Kit will be available through OSVR's web store beginning in May of 2015. Shipping will begin in June of 2015. See our most recent OSVR hands-on at GDC 2015.
Also note: This might just be the first in a line of Leap Motion VR headsets. According to Leap Motion: "The OSVR partnership is the first in a future lineup of head mounted displays that will feature Leap Motion's technology built in."
Does this mean we'll see Oculus Rift shipping with Leap Motion inside? Maybe Samsung's next Gear VR will have the tech, too? We shall see!