OSVR gets real: hands-on with Radial-G VR racer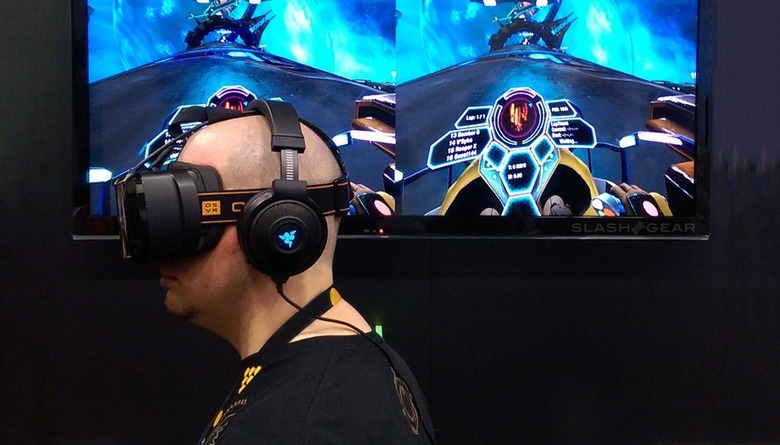 When we first got our hands, head, and eyes on the first OSVR Hacker Developer Kit earlier this year, Razer had just a few mini-demo pieces of software to show with it. Tossing fireballs in a forest was just about all we were able to do. Fast-forward to March of this same year and we've already got some extremely serious developers onboard with the OSVR (open source virtual reality) organization. The game Radial-G by Tammeka is a great example of what's possible in this headset, adjustable lenses, VR sound, and high-powered display included.
Radial-G is a real-deal full-fledged game set for release later this year. You can check it out on Steam right this minute for single-vision flat-screen computers – and we do recommend doing so – but for now, we're jumping in with VR. This experience was brief, but exhilarating.
The OSVR headset has some of the most fine-tune-friendly optics in the VR headset environment today – backwards, forwards, left, right – and all adjustable with two thumb-screw knobs while you've got the headset on your face.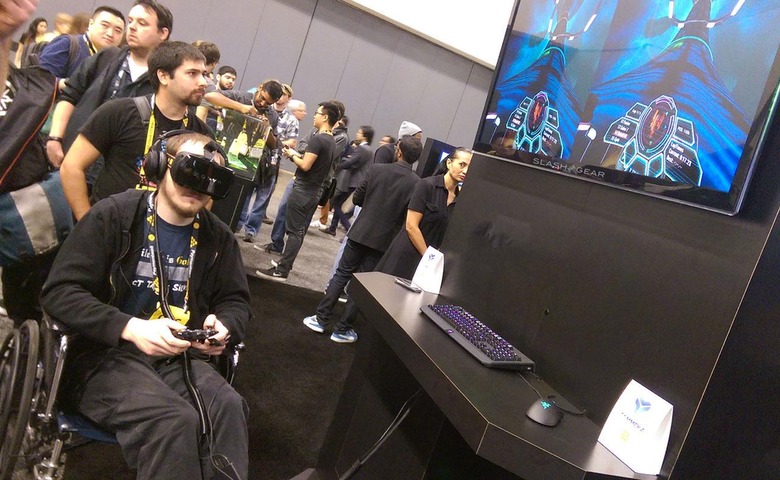 Before we go any further – note that this is basically the same OSVR Hacker Dev Kit we saw at CES 2015. The upgraded faceplates and new display we spoke about earlier this week were not available for demo at GDC 2015.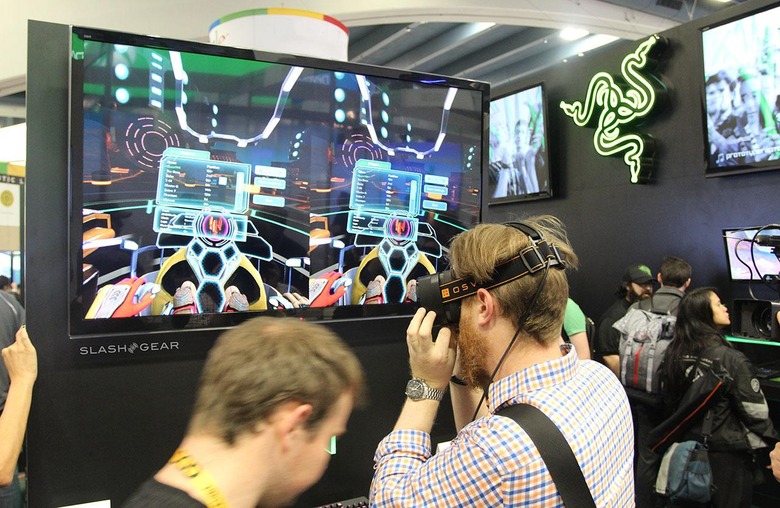 It's astounding how good the Razer-made OSVR headset looks, especially given the relatively short amount of time it's been public. Improvements between January and March are noticeable – the optics, anyway. The speed at which this group is moving in both software and hardware development is incredible.