Leaked specs suggest updated DROID DNA or M7 for Verizon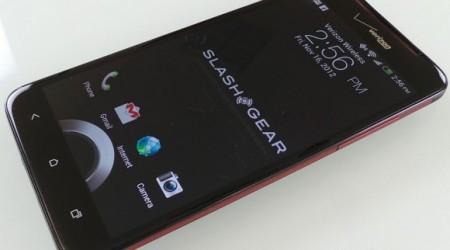 Well this is interesting: Twitter user @LlabTooFeR has posted a list of specs for an allegedly incoming HTC device with a codename of DLXPLUS. Those who were following rumors before the reveal of the DROID DNA will recognize the "DLX" part of that codename, as it's what the device was called before it was officially announced by HTC. So, this new list of specs suggests that an enhanced version of the DROID DNA is on the way.
HTC has done the same thing before with the One X, so it wouldn't be all that shocking to see it do something similar with the DROID DNA. As Droid Life points out, however, this may not have anything to do with the DROID DNA. Instead, it could be Verizon's version of the rumored (and at least semi-confirmed) HTC M7, considering that it sports similar specs.
According to @LlabTooFeR's information, this new device will come packing a 4.7-inch screen displaying at 1080p and it will be running a 1.7GHz Qualcomm APQ8064 under the hood. That processor will be accompanied by 2GB of RAM, with the DLXPLUS sporting a 13MP rear-facing camera. We also see that the DLXPLUS will come with 16GB of internal storage, Jelly Bean, Sense 5, and a microSD slot – something the original DROID DNA was famously missing.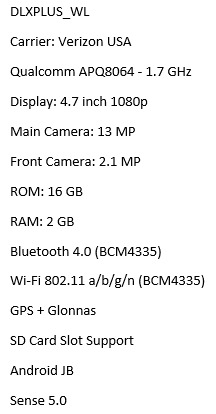 Aside from the screen, which has shrunk by 0.3-inches, this would offer a number of improvements over the DROID DNA. On the other hand, these specs are quite similar to what we've been hearing about the HTC M7, so it's possible that these leaked specs confirm the device for Verizon. We'll just have to wait and see if HTC announces anything in the coming days and weeks, but to be frank about it, the suspense is killing us.
[via Android Community]