HTC M7 revealed by Peter Chou, M4 and G2 detailed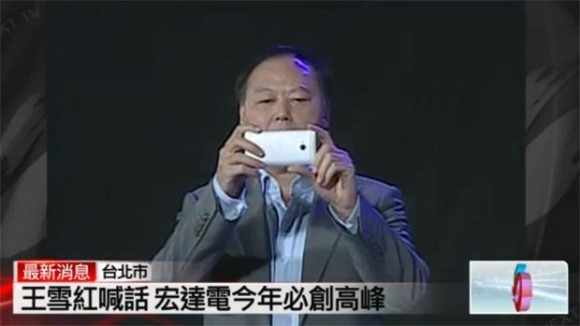 It would appear that HTC has sprung a bit of a leak ahead of their February 19th event that'll likely play host to the devices we've seen today, including first and foremost the HTC M7! While the details surrounding the M7 are still largely unknown, a video has surfaced of none other than HTC's CEO Peter Chou showing the device off to a crowd of users at the HTC Year-End Party in Taipei, going on to help the party chant "M7! M7! M7!" while he takes photos with the smartphone itself.
This video shows Chou showing the device off in a silver edition as well as a white edition, each of these devices appearing to be smaller than the previously rumored 4.7-inches (display-wise). This device will likely make its appearance at the February 19th event along with the other two HTC One devices leaked today. Each of these machines will take the place of the HTC One lineup showed off for the first time last year at Mobile World Congress 2012.
The other two devices that've been leaked today come from @evleaks at Unwired View, the first of them being the HTC M4. This device will be appearing with a 4.3-inch display that's 720p resolution with a 1.2GHz dual-core Snapdragon processor under the hood. That seems awfully similar to what we saw last year with the HTC One S, mind you, this time coming with 2GB of RAM, a 13 megapixel camera on the back with f/2.0 and 1080p video recording abilities, and a 1.6 megapixel camera on the front. Inside you'll find a 1700mAh battery and Android Jelly Bean.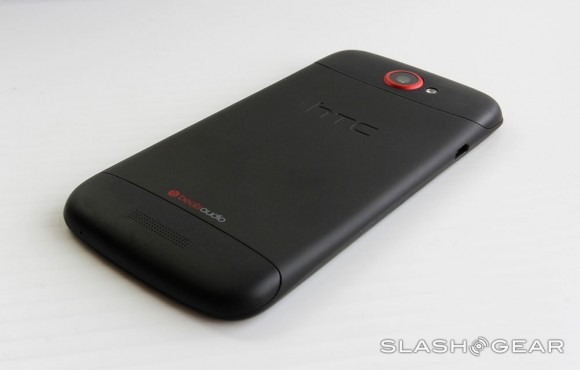 On the low end of this spectrum comes the HTC G2, this machine bringing in a 1.0GHz ARM cortex processor (single core) with a 3.5-inch HVGA display. This device is clearly meant to take on the inexpensive side the the market with 4GB of internal storage, microSD card slot, rear camera at 5 megapixels, 512MB of RAM, and Android 4.0 Ice Cream Sandwich. This HTC G2 will likely take on the name HTC One G2 to differentiate between itself and the original G2 from a couple of years ago.
Sound like an exciting lineup to you? Stick around our HTC tag portal and our tag for Mobile World Congress 2013 to make sure you're on top as it all comes down!