Late 2019 Elgato AirPods cases look like iPod, Macintosh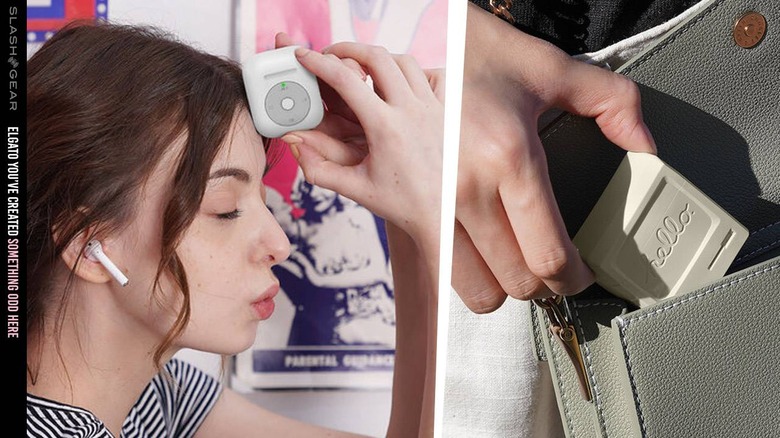 The folks at Elgato made a collection of accessories that fit in with and accentuate Apple's smallest hit – AirPods. One of the two accessories is the AW3 Case for AirPods 1st & 2nd Gen – that looks like an original Apple Macintosh computer. The other is a the AW6 AirPods Case for AirPods 1st & 2nd Gen – that looks a whole lot like a retro iPod.
These cases are relatively inexpensive because they're really simple. the AW6 cases fit around the AirPods charger case and make said case look like an iPod. The entire casing of the AW6 is silicone, including the clickwheel bit on the front. The light you see there comes from the original AirPods case itself.
The AW3 AirPods Case is similar – albeit a little bit more bulky because it's meant to look like a tiny version of the original Macintosh computer from Apple. This case, too, allows the user to see the green light of the charging case hidden within. This case offers a little bit more protection for its contents than the iPod-looking case – but they're both still clearly intended primarily for aesthetic impact.

The AW6 AirPods Case from Elgato comes in white with gray clickwheel and black with red clickwheel, both for approximately $12 USD. You can also get either of these color combos for $13 USD for the AW6 AirPods Hang Case for AirPods.
The AW3 AirPods Case – that looks like a Mac computer – will run you around $14 USD. All of these models work with the first and second generation AirPods, and will not work with the case for the newer AirPods Pro. All of these accessories can be found at Elgato dot com. You'll also find them for sale elsewhere, but that'll probably be the best place for you to look right off the bat. Elgato also makes a wide variety of other accessories and tech bits and pieces that you might want to see closer – have a peek in our timeline below for a few!