Lamborghini 88 Tauri, Antares hands-on: Android ultra-lux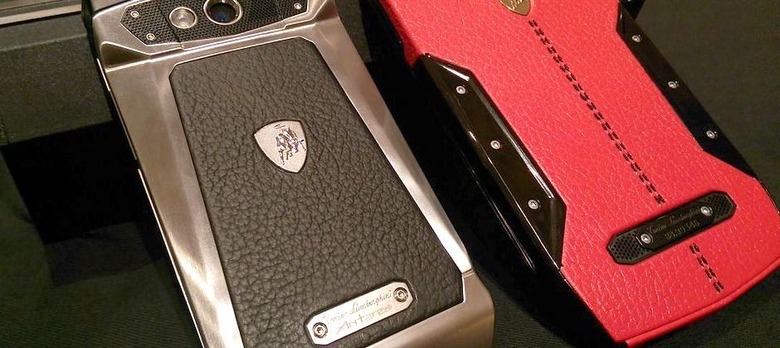 There's really no shortage of inexpensive Android smartphones on the market today – Lamborghini Mobile is making sure the other end of the spectrum is covered as well. Today we're having a hands-on look at two monstrously expensive smartphones, both made by and branded by Lamborghini – the car company. One goes by the name Tonino Lamborghini Antares and comes in several colors – steel/black, black/red, and rose gold/black. The other is the larger and more expensive Tonino Laborghini 88 Tauri.
Both of these devices can be described with a few key words: beastly and gaudy are two of them. The Antares is the smaller of the two devices, coming in at a whopping $4,300 for the base model.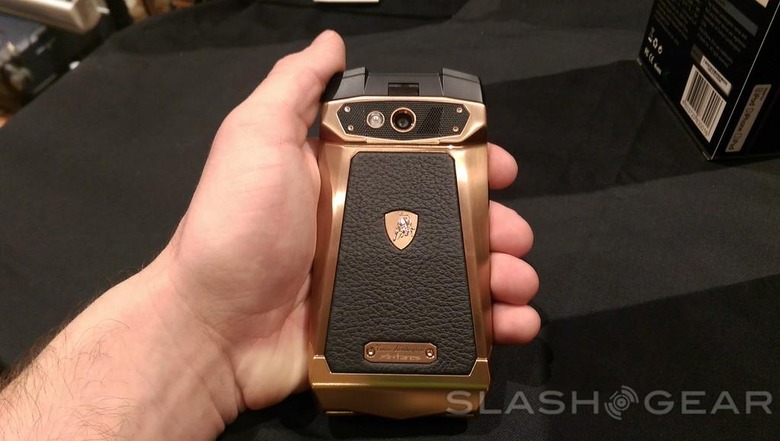 With the Antares you'll have a 4-inch qHD resolution display covered with Gorilla Glass. You'll also have Android 4.2 Jelly Bean, 2GB of RAM, 32GB of internal storage, and a 1.5Ghz quad-core processor.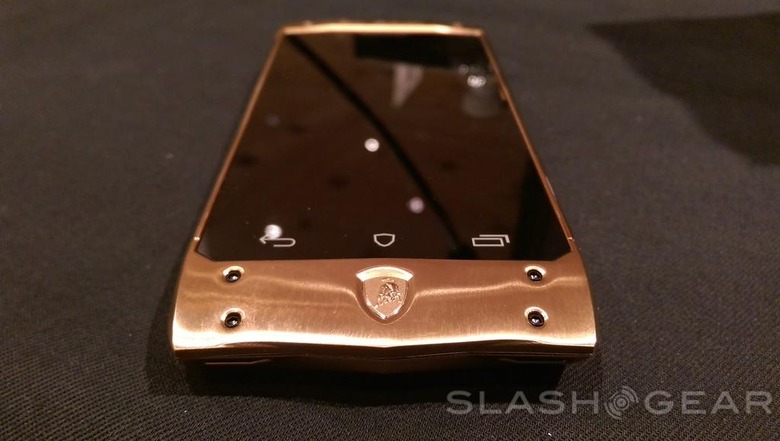 Unique to this device is the stainless steel and leather combination of elements, bringing on a high-powered sports car feel. You'll also get a Yamaha audio amplifier inside for high-powered audio playback.
The larger device, the Tonino Lamborghini 88 Tauri, comes with a 5-inch display with full HD resolution and a 2.3GHz quad-core Qualcomm Snapdragon 801 processor under the hood. You'll also have 3GB of RAM and a massive 20-megapixel camera around the back.
This device is made for "luxury selfies" as well, coming with an 8-megapixel camera up front. You'll have 2-sim functionality and the ability to work with both 3G and 4G networks.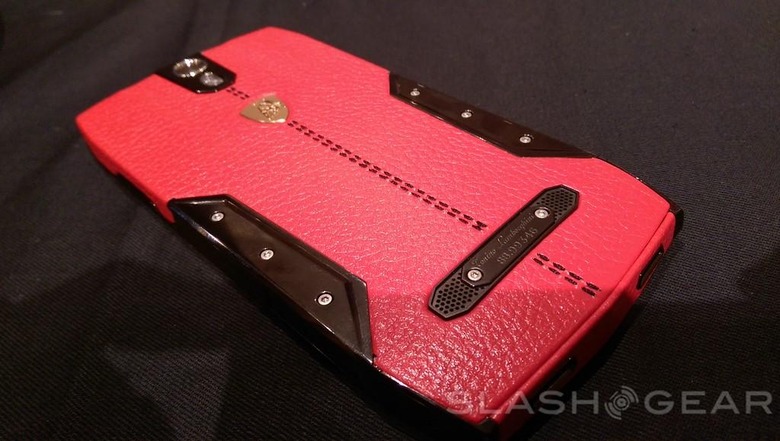 Around the edges, the 88 Tauri works with 0.5mm-thick leather, and all together you'll find 19 individual components other than leather making up its casing, all of them stainless steel. Each metal piece was colored with Physical Vapour Deposition (PVD) as well, "ensuring superior resistance to abrasion and wear-and-tear."
The 88 Tauri will cost you a cool $6,000 USD if you want to pick one up in the near future. Have at em!