LaCie 5big Thunderbolt and 5big NAS Pro hands-on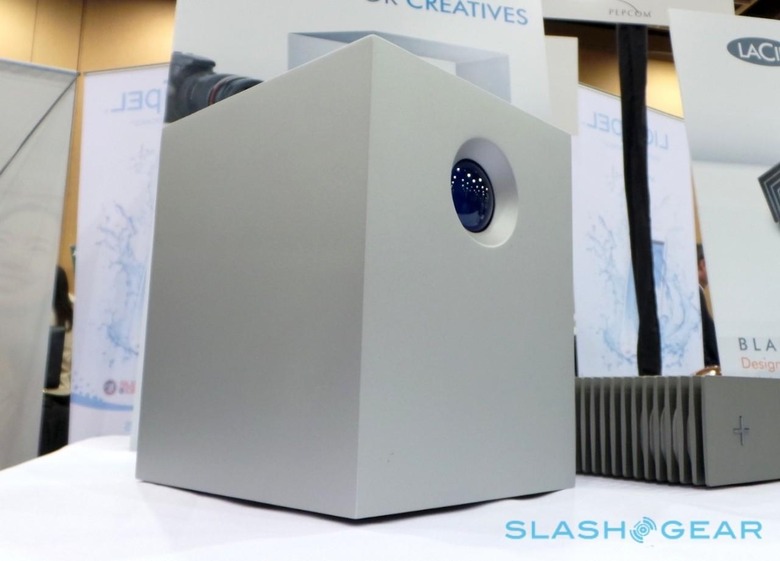 Should LaCie's Blade Runner have enough style but not enough space for your external data needs, fear not; the company has a pair of new 5big arrays with a choice of network or Thunderbolt connectivity for those with big storage demands. The 5big Thunderbolt and 5big NAS Pro each follow the monolithic design language of previous LaCie drives – all brushed aluminum and glaring blue power-light "eye" – but offer up to 20TB of capacity or optional RAID redundancy.
The 5big Thunderbolt supports RAID 0, 1, and JBOD across its five hot-swappable bays; however, it's also possible to mix and match those RAID setups, so for instance you could have a three-disk array in RAID 0 for performance, and then leave the remaining two disks in RAID 1 for backup redundancy.Two Thunderbolt ports are included, and up to six devices can be daisy-chained. LaCie reckons the 5big is good for up to 785MB/s when used with the five 7,200rpm/74MB cache drives in the standard RAID 0 configuration.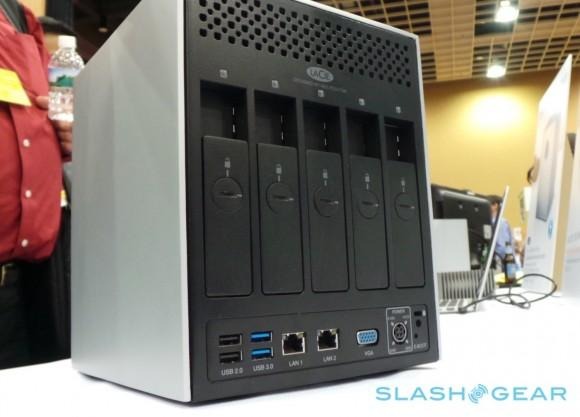 As for the 5big NAS Pro, that ditches Thunderbolt in favor of dual gigabit ethernet (with link aggregation support); LaCie also throws in a pair of USB 2.0 ports, a further pair of USB 3.0, and a VGA port for hooking up a display for management. Inside there's a dualcore 2.13GHz Atom 64-bit processor and 4GB of RAM, plus a choice of RAID 5, 5+spare, 1, or 0 setup.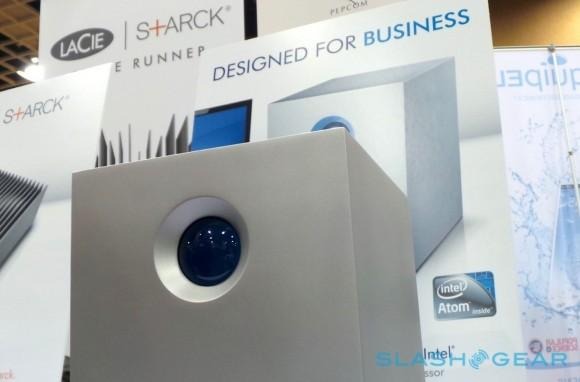 LaCie will offer the 5big NAS Pro in barebones, 10TB, and 20TB capacities, priced from $549. The 5big Thunderbolt is priced from $1,199 for 10TB, with a 20TB option.