LaCie has a tradition of putting a little more thought than the average external-drive manufacturer into its products, but the Blade Runner by Philippe Starck takes things a little further than the norm. A splay of aluminum fins encapsulating an amorphous blob, finished in tactile matte grey, the Starck-designed storage hooks up via USB 3.0 and is fresh to CES this week. We snatched some fondle time, and found out there's more to the Blade Runner than an iconic name and eye-catching design.
At first glance, it would be easy to dismiss the Blade Runner as form over function. In fact, the 4TB drive uses a 3.5-inch Seagate HDD, not a sluggish laptop drive, with USB 3.0 for solid speeds (though we'd not argue with a Thunderbolt or two).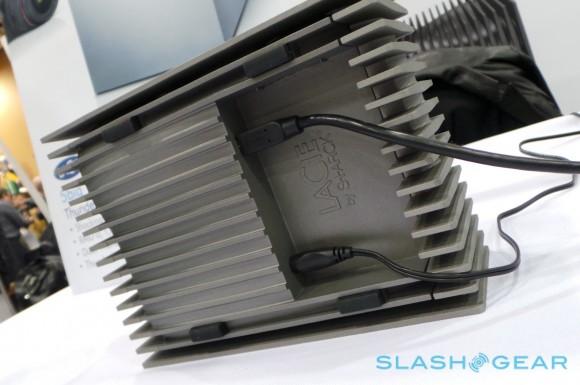 Despite the desktop-sized drive, the Blade Runner manages to avoid requiring any active cooling, thanks to the fins acting as passive cooling. In effect a huge radiator, shedding heat ambiently, it leaves the drive silent in operation (though you do still need external power).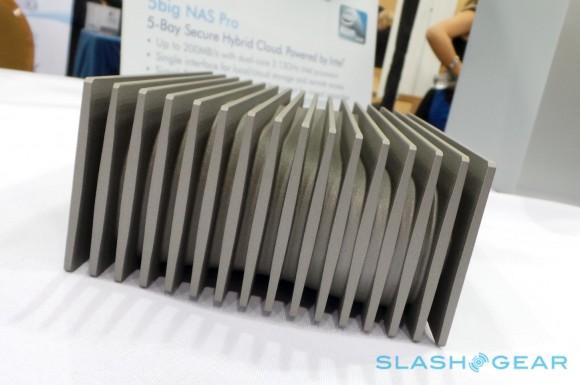 It's certainly warm to the touch after a period of activity, though not hot. In fact, the biggest drawback of the Blade Runner is LaCie's decision to limit availability. Only 9,999 of the distinctive drives will be sold, each offered at $299 with a bundled 10GB of cloud storage.