Korg Volca Sample turns iPhone into mobile studio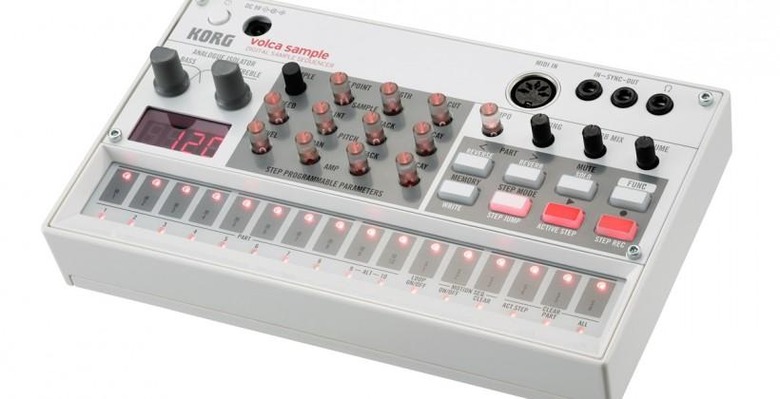 Korg has revealed a new addition to its Volca range of modular, iPhone and iPad-friendly electronic instruments, with the Korg Volca Sampler promising easier real-time recording and tweaking of sound clips and vocal snatches. The sampler can be used in conjunction with the initial three Volca units – the Keys, Bass, and Loops – or as a standalone system, with motion sequencer recording for its various physical knobs and buttons, and battery power plus a speaker for on-the-move playing.
Korg revealed the first three models in the Volca range back in April last year, a line-up of more affordable, true-analog instruments aimed at mobile musicians and bedroom tinkerers.
The Volca Bass handled basslines, the Volca Beats took charge of rhythms, and finally the Volca Keys handled loops, designed to work either independently or daisy-chained together in mobile-studio form.
Volca Sample takes the next logical step, and allows for up to 100 sample sounds to be edited and sequenced in real-time. There's motion sequencer recording for up to eleven parameters, the ability to slot in extra steps, and a swing function for making grooves.
An Analog Isolator and reverb effect are included, as well as the ability to reverse samples.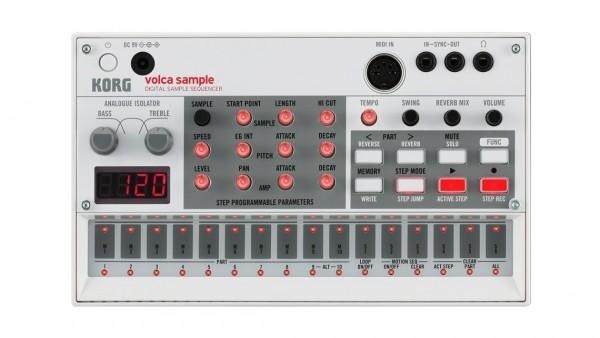 Oddly, though, while connectivity includes MIDI In for triggering samples and making parameter changes from other instruments, analog sync, and a headphones socket, the Volca Sample doesn't actually include the one thing you'd really expect a sampler to have: a native way to record sounds.
Rather than a microphone or even a microphone input, the sampler is dependent on the companion Korg app for iPhone and iPad to actually record audio. Samples can then be managed on your iOS device and transferred across.
On the plus side, it means you can leave the Volca Sample in your bag and just whip out your iPhone to capture a sound you like; conversely, though, it's another device to juggle when you might just want to be playing with audio.
Pricing is yet to be confirmed, though other models in the Volca range come in at around the $150 point.
SOURCE Korg