Korg Volca analog synths power retro on-the-go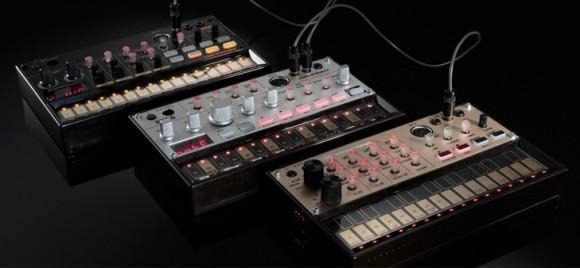 Korg can't seem to stop itself putting squelchy analog sounds into portable synths, and its latest grab-and-geek-out playthings are the Korg Volca Series. A trio of true-analog synthesizers – the Volca Keys for loops, Volca Bass for basslines, and Volca Beats for rhythms – each pack a sequencer and recording functionality, and can be daisy-chained into an impromptu studio.
In fact, multiple models from the Volca series can be hooked up, thanks to Korg's judicious use of sync in/out ports; a MIDI input also means an external keyboard or other controller can be attached. That could come in handy if the touch-sensitive keypads of the Volca Keys turn out to be too compact for your chunky fingers.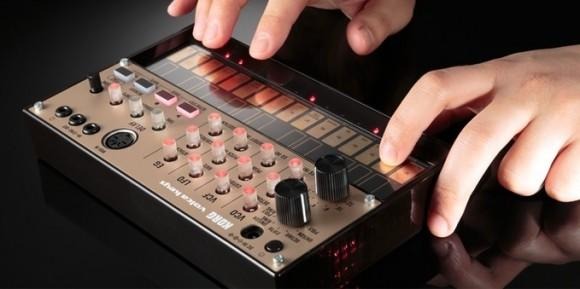 The Volca range will also work with Korg's SyncKontrol iPhone app to wirelessly control tap-tempo, swing settings, and synchronize playback with any iOS music app that supports WIST. The push for simplicity also includes self-tuning on the Bass and Keys models, correcting the analog drift that can turn off some starter users.
The Korg Volca Keys offers three note analog synthesis and a loop sequencer, as well as support for memorizing and repeating knob movements. It has 27 touch-sensitive keys with three note polyphony, plus ring modulation.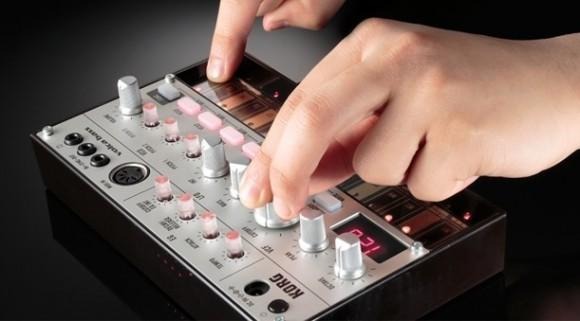 As for the Korg Volca Bass, that offers a trio of analog oscillators and a new analog filter; up to eight 16-step sequencer patterns can be stored, with an active step function for instantly tweaking rhythms. Finally, the Volca Beats has six editable analog parts – each with its own selection of knobs for direct control – and a stutter function for throwing in dramatic sequence changes.
All three run on six AA batteries and have built-in speakers, with a full set of fresh batteries good for around 10hrs of use. Pricing is yet to be confirmed.