Kohl's Pay Launches As Retailer's Own Mobile Payment Option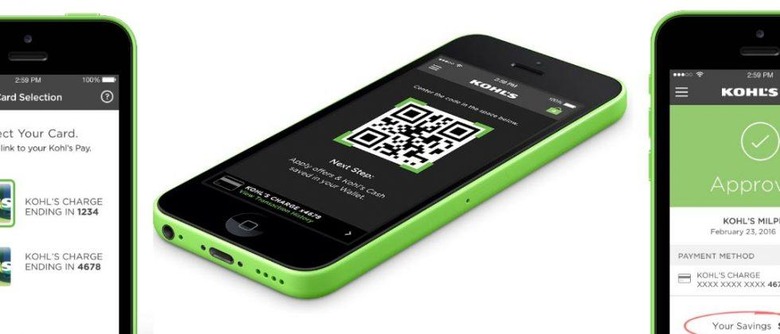 Kohl's is the latest store that has decided to make its own mobile payment system and it's called, you guessed it, Kohl's Pay. Much like Walmart Pay and CVS Pay, Kohl's Pay enables shoppers to pay for their items using their phone and saved card data rather than using the card itself, allowing them to carry just their phone around rather than their phone and a wallet.
Kohl's Pay is available for both iOS and Android as of now; once installed, you add your payment cards the same way you would with, for example, Android Pay; the app supports the Yes2You Rewards ID, too, for receiving rewards for transactions. The cards show up in the app with their name and the last four digits of their numbers.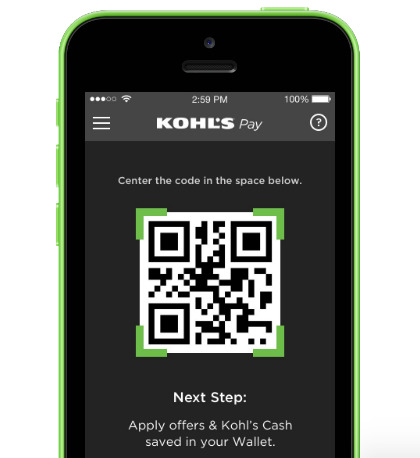 Those with a Kohl's Charge card get the same benefits using the app (with the card linked) as using the physical card itself. Making a payment with the app works basically the same way as with Walmart Pay via a QR code. Receipts are delivered to and stored in the Kohl's app for returns later on, though a paper receipt can be requested. As well, the Kohl's Pay app also automatically redeems offers and Kohl's Cash.
It's a nice offering for those who frequent the retailer, but it does appear to have a pretty big limit: Kohl's only mentions adding the Kohl's Charge card, but not other debit/credit cards. It's not clear at this point whether only the Kohl's Charge card is accepted, but if that is the case, it'll be a pretty big limitation compared to most other mobile payment systems.
SOURCE: Kohl's