Kogeto ICONIC adds 360-degree video to Galaxy Nexus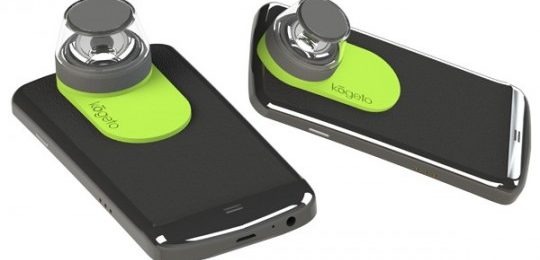 Kogeto is hoping the ICONIC 360-degree camera adapter will do for the Galaxy Nexus what the DOT did for iPhone 4S photography, a stick-on lens that allows the smartphone to capture all-round video. Clipping to the back of the third-gen Googlephone, the ICONIC – along with the companion Android app – will shoot 360-degree video and then piece it together into a playable, draggable clip shared online.
The Galaxy Nexus' 1080p HD video recording mode is used, for maximum detail in the final clip (despite multiple angles being recorded at once) and Kogeto says it plans to offer other versions to suit different Android devices in due course. Meanwhile, the firm is hoping to license the tech to manufacturers, in the hope that they integrate it into their own phones.
You can see what sort of final clips are possible at Kogeto's online "dotspots" sharing hub: remember, you can not only play the clips normally but drag them left and right while the footage is still running. The Kogeto ICONIC is expected to go on sale in the first half of 2012, priced at $79.
[via Android Community]