Knock turns iPhone into a Bluetooth LE key for your Mac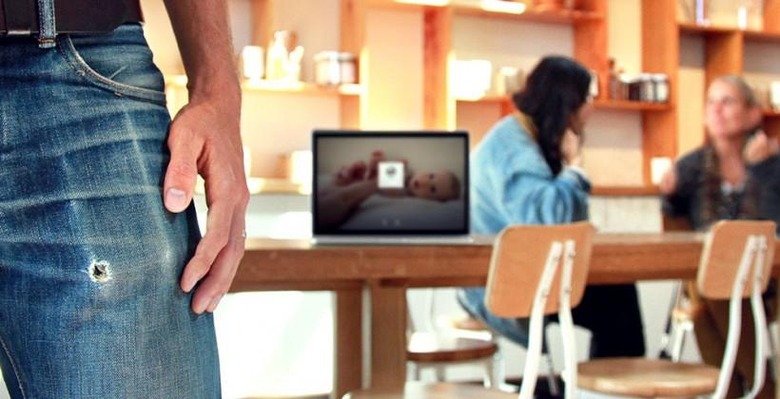 Apple has high hopes for Bluetooth LE, planning to use it to oust NFC for mobile payments among other things, but meanwhile apps like Knock are using it for easy authentication when you get near your Mac. Released today for iPhone, Knock turns the iOS smartphone into a physical password for a Mac computer: when you get near to your desk, you tap on the phone twice – even if it's in your pocket – and it shuttles you past the login screen.
Obviously only one Knock-running iPhone is associated with your Mac, so anybody else running the app can't simply tap on their handset and get access to your computer. If you lose your phone, or don't have it with you, you can punch in the password as usual and gain access that way.
Knock claims that, since the app is using the low-energy versus the regular flavor of Bluetooth, having it running won't drain your iPhone's battery. De-pairing the Knock app on the iPhone can be done from the counterpart Mac app, while Knock recommends using iCloud to do a quick remote wipe of the phone if both it and your MacBook are stolen.
The system is the handiwork of William Henderson and Jon Schlossberg, who worked on Square secure mobile payments systems and Mac OS X at Apple, and Bonobos ecommerce system, respectively. The Knock app actually sends over your login password, albeit encrypted with what the company describes as "proprietary, military-grade 1024-bit RSA encryption."
Apple is planning to use Bluetooth LE for its Beacons system, which will allow impromptu connections between iOS devices and store point-of-sale terminals, among other things, to push deal coupons and promotions to the iPhone, or permit hands-free purchases. That's yet to launch, however, though a recent update for the Apple TV enabled using Bluetooth LE to transfer network and iTunes account credentials between iPhone and the set-top box during setup, using a single tap.
You'll need a 2011 MacBook Air or newer, 2012 MacBook Pro or newer, 2012 iMac or newer, 2011 Mac mini or newer, or one of Apple's 2013 Mac Pro computers in order to use Knock, not to mention an iPhone 4S or newer. Basically, as long as you have Bluetooth 4.0, you're good.
Knock is available in the App Store, priced at $3.99.
VIA GigaOm