Kindle Fire HDX 7 official with 1920 x 1200 display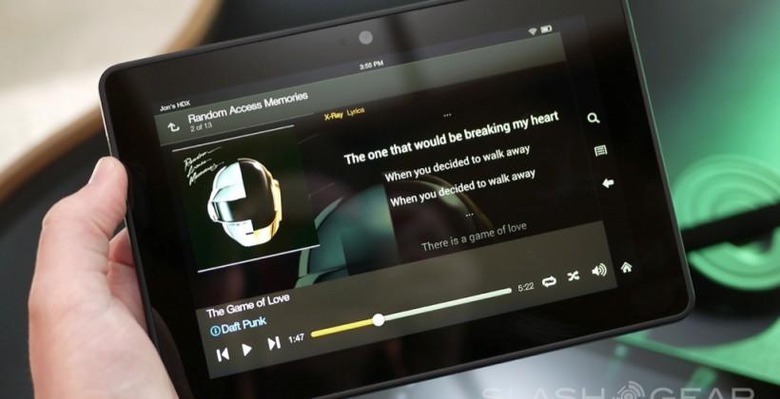 Amazon has upped their game once again with the 2013 edition of the Kindle Fire, called in this case Kindle Fire HDX. The HDX represents the high-definition resolution of the display, that being 1920 x 1200 (aka 322 DPI) across 7-inches of screen real-estate, the same smaller-size panel as 2012's Kindle Fire HD (as reviewed by SlashGear in full), this time with a whole lot more pixels. This unit will be sold alongside the Kindle Fire HDX 8.9 with very, very similar specifications.
This machine works with 100% RGB color accuracy on its display that's also outputting 400 nits of brightness. Under the hood you've also got a system where your automatic light sensor is able to adjust the contrast of the pixels on your screen according to ambient light – not just backlighting. To power this machine, Amazon has chosen the Qualcomm Snapdragon 800 quad-core SoC.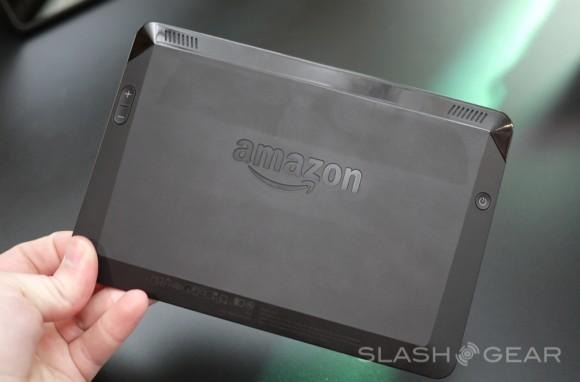 The Snapdragon 800 is clocked in at 2.2GHz, this whole SoC taking the Kindle Fire HDX well and above the power of the previous generation tablet. Amazon suggests CPU processing power is up 3x over last year's model, while graphics are 4x as powerful. Keeping this processor firing hot is 2GB of RAM, as well – that's double last year's model's allotment.
The Kindle Fire HDX 7 works with what Amazon is now (publicly) calling Fire OS 3.0. Amazon called their operating system, based on Android, Fire OS internally for some time now, just allowing the public to know the name here in 2013. In Fire OS, Amazon "completely rewrote Android graphics pipeline to increase image processing support", adding functionality "from the lowest level up."
You can learn a whole heck of a lot more about this device in SlashGear's Kindle Fire HDX hands-on exploration right this minute. We'll also be having a peek at this and the rest of the 2013 line of Kindle Fire devices in full review form before the end of October, more than likely – stay tuned!
This tablet will be released in a Wi-fi edition as well as an LTE version for Verizon and AT&T. The Kindle Fire HDX 7 will be up for sale starting at $229 USD for its 16GB edition, while 32GB and 64GB editions will be available as well. For $329, users will be able to pick up the Verizon or AT&T LTE version of the Kindle Fire HDX 7 as well. This device goes up for sale at 9PM PST – meanwhile the original Kindle Fire HD (with some slight hardware adjustments) will be up for sale for $139 with the same specifications as it was released for last year – that's quite the value proposition, quite the proposition indeed.