Kindle Fire HD named "best-selling product" across Amazon worldwide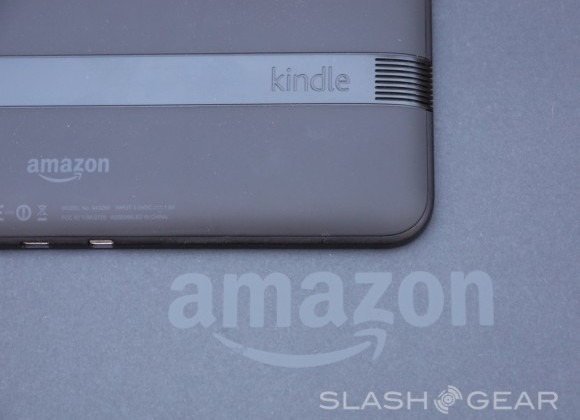 This week the folks at Amazon have made it clear that they continue to mean business with their line of Kindle Fire tablets, today calling the Kindle Fire HD the "#1 best-selling product across all of Amazon worldwide." We've had some suspicion rise up in comments and emails regarding Amazon's press releases regarding their own sales suggestions such as this one, so until we're certain Amazon actually does specify that the Kindle Fire HD actually literally did sell more units than any other product on the Amazon website, we'll keep with the quotes. The term "best-selling" could also mean "sold as many as we made" or "did just as well as we expected it to."
With the Kindle Fire HD, Amazon notes that they retain the crown for bestselling 7-inch tablet, that term once again not specified exactly. In this case though, selling the most of a 7-inch tablet wouldn't be out of the question for Amazon, as the Kindle Fire line has been doing extremely well over the past year. This press update notes that they plan on continuing this trend with enhancements to the Kindle Fire HD already in consumers' hands.
Today Amazon says they'll be pushing a new free update to the Kindle Fire HD, software that will be coming to your device over-the-air. This means it'll show up on your tablet as a notification and you'll only have to press "yes" to get it on the device and loaded. This update includes Kindle FreeTime, a feature made specifically for kids.
This Kindle FreeTime allows parents to select the content that a kid can see and lock the tablet with a password. This update should keep the Kindle Fire HD Amazon's "best-selling product since launch" up until the 8.9-inch tablet is launched. The Kindle Fire HD 8.9 will be shipping on November 20th and will be starting in at $299 USD. Get ready for that one with a lovely read of our first Kindle Fire HD review right now!