Kindle Fire HD is Amazon's star product for holiday sales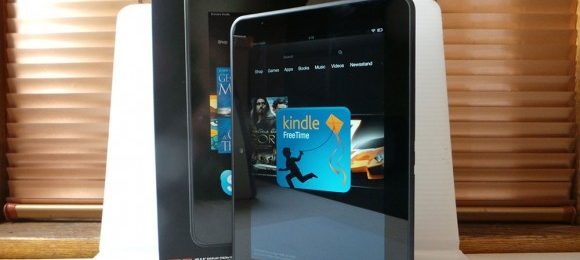 Amazon's Kindle Fire HD was the retail giant's best-selling product over the holiday season, with the Android-based ereader-tablet also the most gifted and most-wished-for item on the virtual shelves. The company still refuses to give specific sales figures, but says that the Kindle Fire HD has held the top spot in all three categories since it landed fifteen weeks ago.
In fact, Kindle is an Amazon success story all round, not just the more direct iPad-rivaling models. In addition to the Kindle Fire HD and Kindle Fire, the Kindle Paperwhite and regular Kindle ereaders together hold the top four positions in the Amazon worldwide sales charts.
That hardware has seen digital content demand jump too. Amazon says it saw its biggest day for digital downloads ever on December 25, as over 23m movies, TV shows, songs, magazines, books, audiobooks, apps, and games, were downloaded on Christmas day. That's not solely to Kindle devices, of course, since Amazon also offers the Appstore for general Android devices, and streaming media to other platforms.
Kindle Fire HD sales were already buoyant. Amazon had announced back in October that the tablet was the best-selling product across all the countries it operates in.