Kindle Fire HD 7 hands-on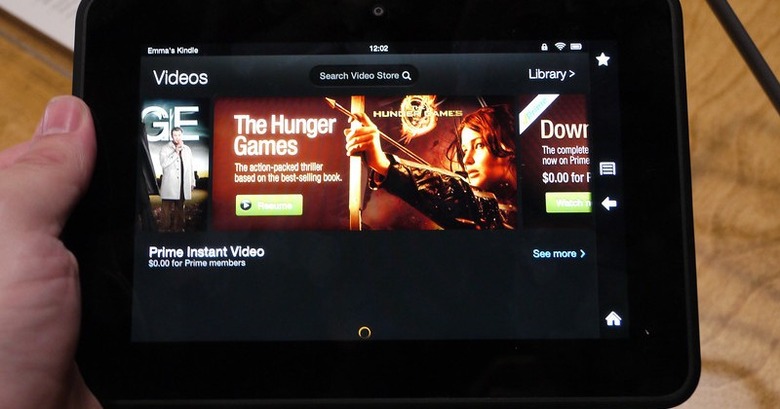 This week we've had the opportunity to take a peek at the next generation of media tablets by the name of
. There are two new devices, one of them being a 7-inch tablet, the other a 8.9-inch tablet, and both of them will be released alongside a slight upgrade to the
which has also had a price cut to compete with the
. The Kindle Fire HD in its 8.9-inch display edition has a 1920 x 1200 display (or 254 ppi) display while the smaller device has not yet had its entire set of specifications released – rest assured though, they'll be a bit of a bump over the refreshed standard edition.
The Kindle Fire HD lineup has a OMAP 4470 processor from Texas Instruments, Bluetooth connectivity on the inside as well, and an HD webcam on the front. The smaller edition of both the 7 and 8.9-inch devices have 16GB of internal storage while the larger edition of the 8.9 tablet has 32GB of internal storage as well as 4G LTE connectivity. The 7-inch version of the tablet you see here will be shipping on September 14th and for $199 while the original Kindle Fire (refreshed) will be popping up for just $159 – the 4G LTE version comes in November.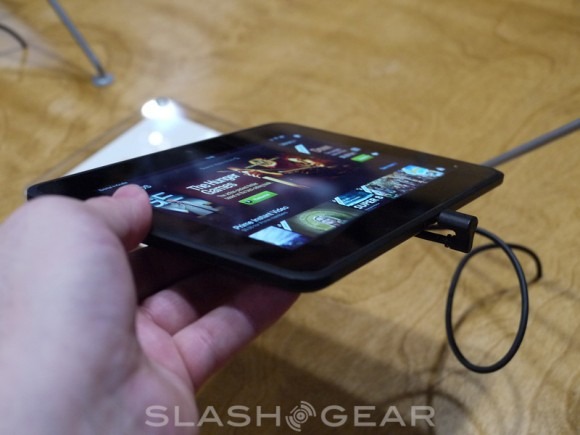 The Kindle Fire 7 has a body that's had its predecessor's square-edges taken out, so to speak, with a bit more flare on the back to boot. You've got a stripe of shine across the back while the majority of the device's backing is made of a slightly grippier bit of rubbery plastic. The software we're seeing here is an upgraded user interface compared to the original Kindle Fire, but for the most part you're working through the same set of media in a very similar way. That said, a lovely collection of software updates that you can find in our
today – as well as in the timeline of today's events below.
[vms 63c431bd1268e9b5e76f]
Note also that the 7-inch version of the device appears to be closer to final form than the 8.9-inch version of the device, the latter being held to the side by none other than Amazon's own Peter Larsen a this week's event. Don't worry though, the biggest difference between the 7 and the 8.9 is the display size – stay tuned to SlashGear for more on the development of these tablets as it occurs!