Kindle Fire refreshed with $159 price point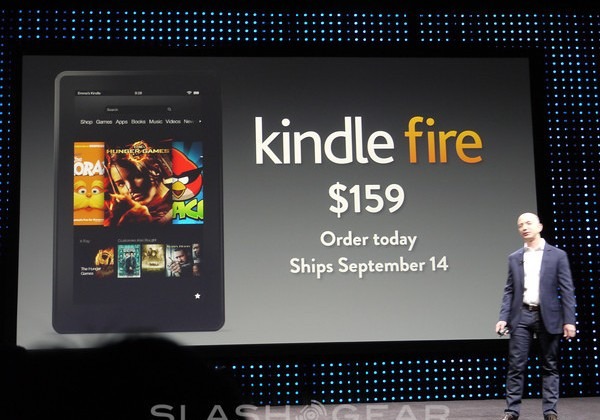 This week the folks at Amazon have revealed the brand new Kindle Fire , an addition to what they've noted is their "#1 best selling item on Amazon" since it was introduced. The new version of the Kindle Fire is coming with a faster processor, twice the amount of RAM it had originally, and what they're letting us know is 40% faster performance than before. This device will have longer battery life as well, and will be appearing for $159 on September 14th – and ordering these tablets starts today.
This offering places the Kindle Fire – the upgraded version, that is, well within battle range with the Android-based ASUS-made Google Nexus 7. With this price, Amazon will be able to bring a tablet to the market with a processor and media library that's aimed to match Google's own beast, making us believe that Amazon has perhaps brought back some Fire to the market.
But that's not all – this Kindle Fire – without a new name – is just the beginning of the flood. Amazon is set to reveal several more devices that will start the Amazon tablet market in its own right. Stay tuned to SlashGear as several more devices are revealed throughout the day. Expect prices to be bumped up a bit too – stick to the Amazon tag portal for more!