Kindle Fire HD 2 Specifications And Photos Appear Well Before Release Event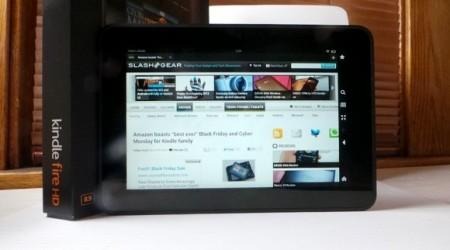 The next-generation Kindle Fire HD has appeared today in both a set of photos and with a reminder that Amazon wont be letting this unit slip under the radar with high-end specifications. This unit will be popping up with a 7-inch display, a resolution at 1920 x 1200, and a Qualcomm Snapdragon 800 quad-core processor under the hood. There's also a Kindle Fire HD 2 8.9 coming your way with a 2560 x 1600 pixel display and a camera on its back as well.
What you're seeing is on of two models, but it's been suggested by a source speaking with BGR that both models look nearly identical. Both units will be working with Android 4.2.2 Jelly Bean, coming in 16, 32, or 64GB internal storage iterations. The smaller unit does not appear to have a back-facing camera at the moment, while the camera on the back of the larger unit looks to be rolling in at 8-megapixels.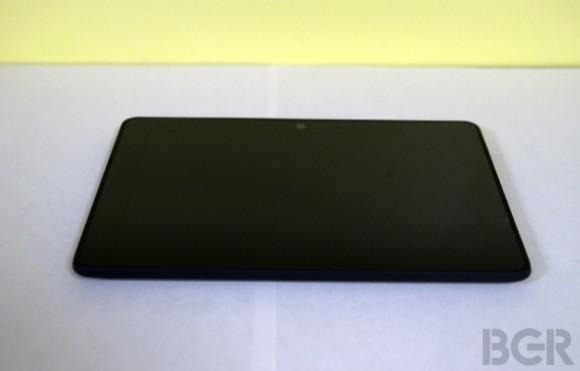 Both units are said to be coming with 2GB of RAM, both Wi-fi and optional mobile data (LTE unknown, but quite likely given the Snapdragon 800 inside), and a new generation in Amazon mobile OS – on top of Android, that is. These devices will take on slightly more angular looks on their backs while they return with a stark feel – both devices are also said to be significantly lighter than their predecessors.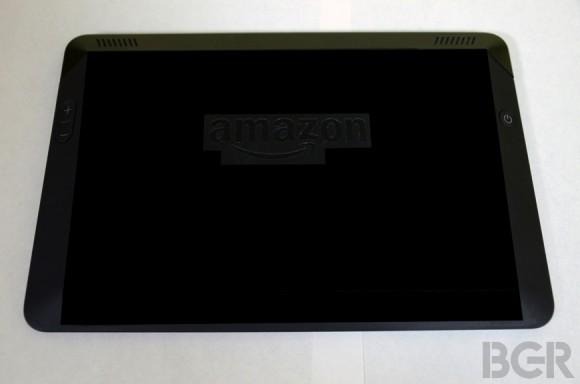 The Amazon Kindle Fire HD launch setup will likely be done in tiers like last year – have a peek at our original Kindle Fire HD review (launched in September) and our Kindle Fire HD 8.9 review (launched in November) to see what it was like the first time around. These devices will be launched – quite likely – aside a more entry-level Kindle Fire once again, bringing back one of the last Texas Instruments processors on the market: the TI OMAP4 4470 (aka the same SoC present in both of the original Kindle Fire HD devices). This device has been rumored to bring on a 7-inch display with 1280 x 800 pixels across it.
Stay tuned – these devices will likely be teased and revealed in the next few weeks by Amazon itself, and SlashGear will be here to cover in full.