Kindle Fire and Kindle Fire HD hit UK and Europe on October 25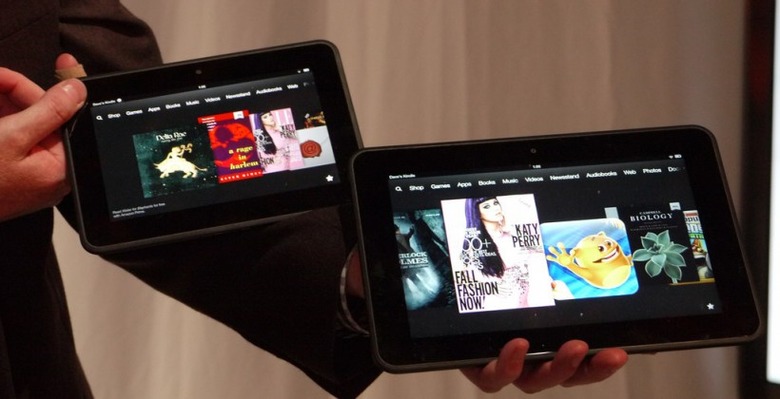 We may receive a commission on purchases made from links.
Amazon has confirmed pricing and availability for the Kindle Fire and Kindle Fire HD in the UK and across Europe, the first time its Android tablets will be launched outside of the US. The new slates, revealed yesterday, will hit the UK on October 25, with the 7-inch Kindle Fire priced at £129 for the single 8GB model, while the more advanced Kindle Fire HD will be from £159.
Two versions of the 7-inch Kindle Fire HD will be offered, either with 16GB of internal storage, for £159, or with 32GB of storage, for £199. In contrast, Google's Nexus 7 - which also has a 7-inch display – starts at £159 in the UK, meaning Amazon is offering either a similarly-sized tablet for almost 20-percent less than Google, or a more powerful model for the same price. Amazon will not be offering the 8.9-inch model, at least not yet.
In Europe, meanwhile, the Kindle Fire will be priced at €159, while the Kindle Fire HD will be €199 for the 16GB model and €249 for the 32GB version. The launch date is the same as for the UK, with both models shipping from October 25.
New Kindle Fire HD hands-on:
Since Amazon's heavily-customized Android tablets are tied into the retailer's webstore offerings, it will also be opening up the Appstore for Android – its version of the Play store – up to European use. In the UK, there will also be LOVEFILM streaming movie and TV show access.
You can preorder the Kindle Fire HD in the UK here and the Kindle Fire here; alternatively, head over to your country-specific Amazon store for preorders of both models in mainland Europe.
Get up to speed on the Amazon Kindle event in our full roundup, and check out our hands-on with both the new Kindle Fire and the Kindle Fire HD.