Kindle 3 Refurb Prices Slashed: Fourth-Gen Update Imminent?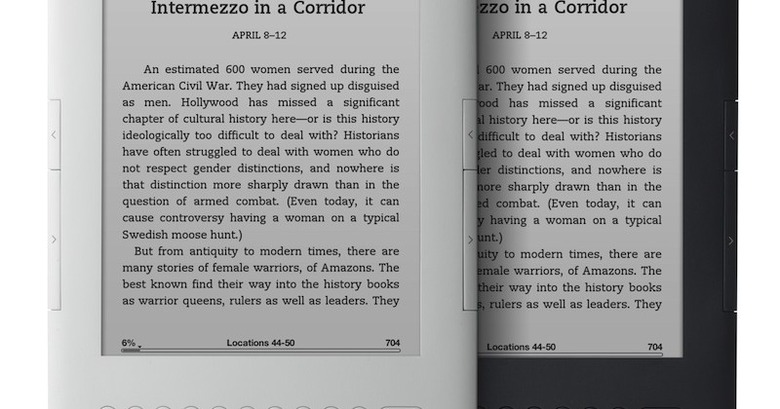 We may receive a commission on purchases made from links.
Amazon's rumored Kindle refresh could be fast incoming, with the retailer seemingly clearing inventory of the existing third-gen model with a refurb price cut. Having been roughly $10 cheaper than new models since March, this week Amazon slashed refurbished Kindles down to $99.99 for the WiFi version and $129.99 for the 3G version.
Meanwhile, Kindle 2 accessory refurbs have also seen significant price reductions. The last time Amazon had such a refurb fire-sale was in the month just prior to the Kindle 3 launch, which could well indicate a similar situation is happening now.
According to industry rumors, Amazon is readying a pair of new Kindle units, one of which will have a touchscreen. That will be the new high-end model, while a cheaper Kindle will target students with more basic ereading functionality. Meanwhile, there are persistent rumors of Amazon tablets running Android and equipped with 7- and 10-inch displays.
The tablets are expected to use NVIDIA processors, potentially the existing Tegra 2 for the smaller model and the new quadcore chip, Kal-El, for the bigger unit, though TI has also been put forward as a potential supplier. As well as ereading, browsing and email, at least one is tipped to support streaming video courtesy of Amazon's Prime service.
[via Beyond Black Friday]