Kia's Vision Of Autonomous Cars Is A Private Jet On Wheels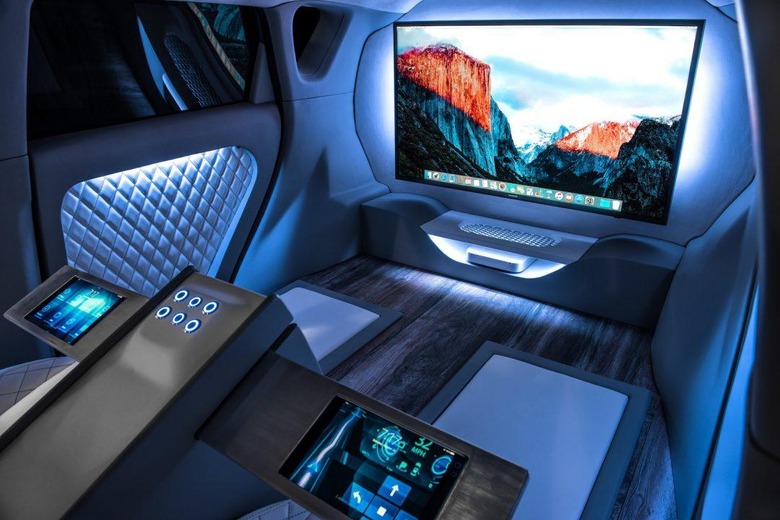 When the car drives itself, what do the occupants do? That's the question Kia is pondering with its latest concept, the Soul First Class, which not only does away with the steering wheel but turns both of its cosseted passengers away from the direction of travel. Prepared for this week's SEMA 2016, the one-off Soul is a long way from the nippy little production car.
Kia describes it as "an upscale inter-city chariot" targeted at high-power executives who want to get things done while on the move. To that end, it borrows ideas from luxury private jets, with the usual room for five repurposed for just two people. They sit where the dashboard would normally be found, facing toward the rear of the car.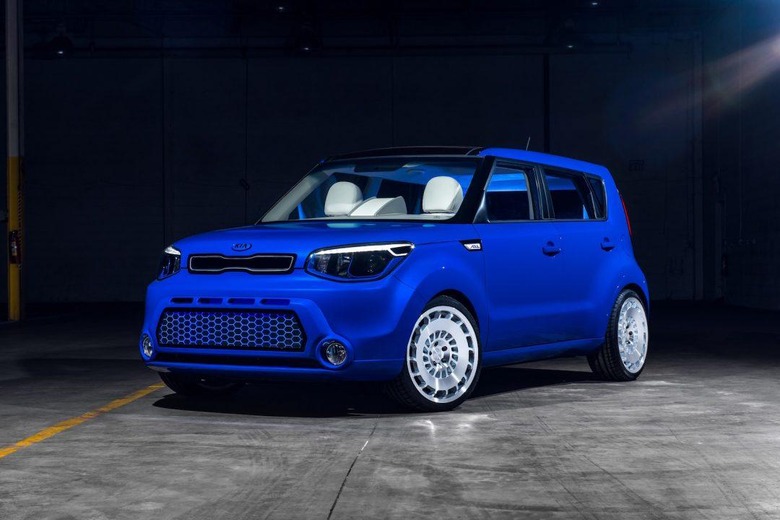 In front of them is a 40-inch Samsung TV, hooked up to a Mac Mini and a surround sound audio system. Between them is a center console which motors out to reveal a pair of tablets. They're used to navigate through the infotainment system as well as instruct the autonomous car where to go.
Unlike most visions of luxury, which include deep pile carpet and plenty of wood, the Soul First Class opts for a more Scandinavian interpretation. That means white and gray leather – complete with diamond contrast stitching – together with gray wood flooring. There's LED mood lighting too, of course.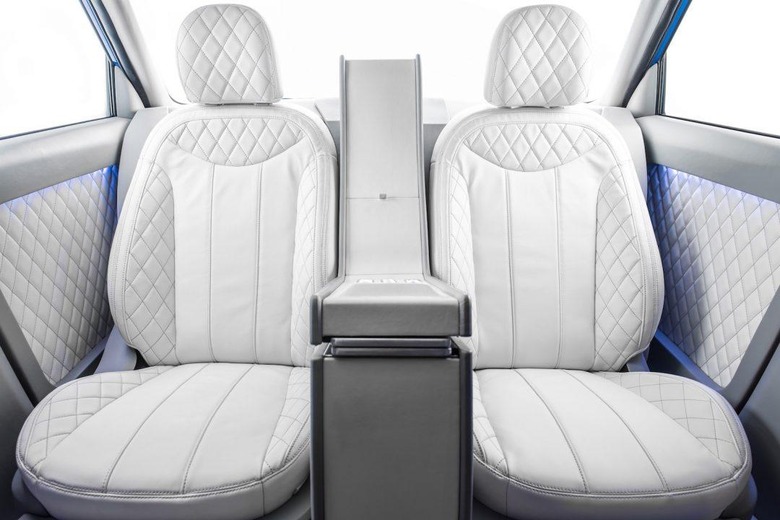 On the outside, there's bold blue paint and new LED lighting in the custom grilles. The self-driving concept sits on 19-inch monoblock wheels. It's the handiwork of LUX Motorwerks, which Kia partnered with on a handful of SEMA 2016 concepts, and which was also responsible for last year's unusual quartet of vehicles.
What Kia isn't talking about is anything to do with the autonomous systems themselves. The company previously launched its own "Drive Wise" vision for self-driving vehicles, and indeed we took a ride in a prototype driverless Soul earlier this year, though it's playing production promises a little safer than some rivals. The South Korean automaker says it expects to have a self-driving vehicle up for sale by 2030, a decade later than some rivals have promised such cars.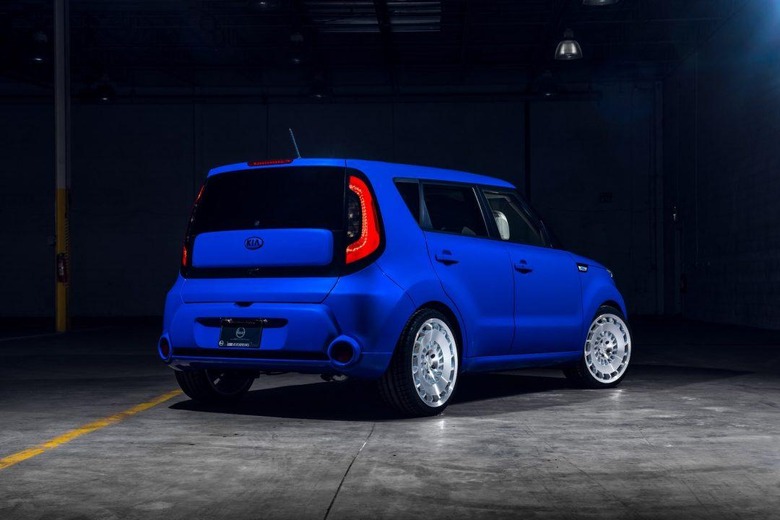 Still, it's another interpretation on a growing question: when the cars are clever enough to be left to their own devices on the road, how will that impact their interiors? Mercedes-Benz addressed it in 2015 with the vast, luxuriously-appointed F 015 Luxury in Motion, surrounding occupants with touchscreen displays, social networking, and augmented reality appointed versions of the landscape passing outside; other automakers have promised a more involving experience, with the "driver" having an autonomous copilot of sorts that improves, rather than replaces, the driving experience.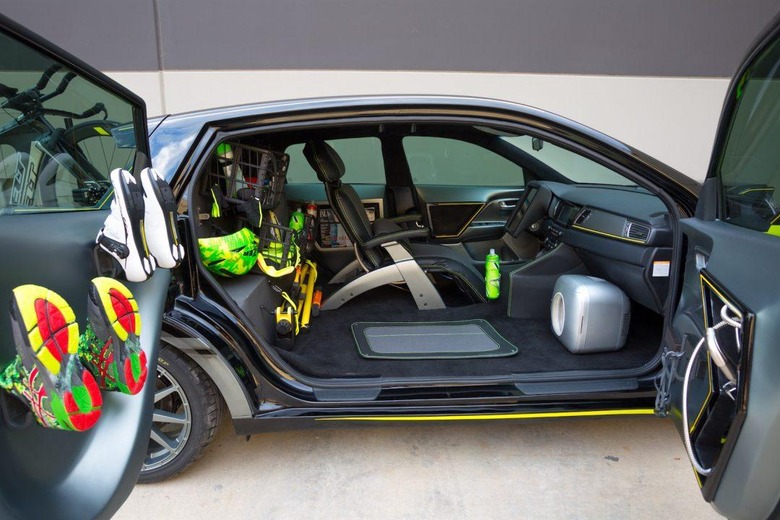 A mini private jet interior isn't Kia's only idea, mind. The company's other SEMA 2016 concepts include a "School of Rock" inspired Sedona minivan, effectively a recording studio on autonomous wheels, and a self-driving Niro Triathlon which promises to keep pace with sportsmen and women as they compete. The latter is effectively a smart car for one, all the internal seats thrown out in favor of a single Human Touch zero gravity ergonomic reclining chair.