Kia teases big CES 2018 EV reveal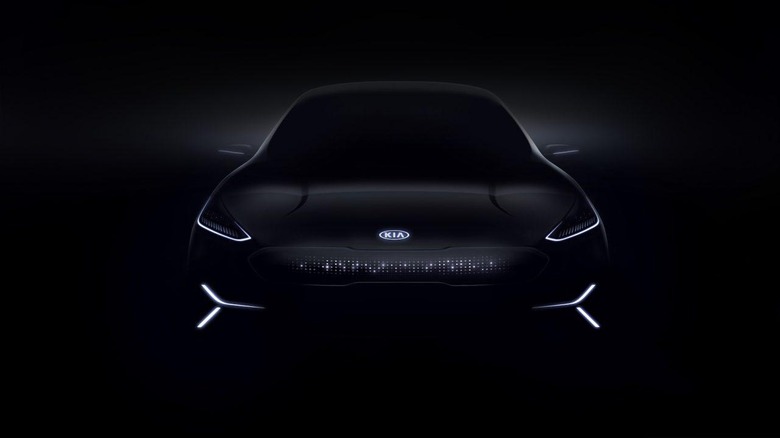 Further proving CES 2018 is turning into a car show, Kia plans to bring its newest concept car to Las Vegas next week as it talks about its vision of what comes after autonomous driving. The unnamed concept will be a Kia EV, the automaker has confirmed, with what's promised to be a "highly efficient" battery-powered electric drivetrain. However, that won't be the only unique feature.
For instance, there'll also be a new "motion graphic" lighting system that Kia has been developing. There's little detail right now as to what that exactly entails, but we've seen attempts to use lighting motion on vehicles before, both in concepts and on production models.
Last year's Toyota Concept-i, for example, had LED billboards integrated both into the front and the rear of the car, and the wheels. By changing their colors they could indicate whether the car was in fully-autonomous mode or being driven by a human operator. Meanwhile, the car could flash up warnings about the road ahead on its rear display, while the headlamps were in fact animated "eyes" that could help pedestrians understand that the car's systems had registered them.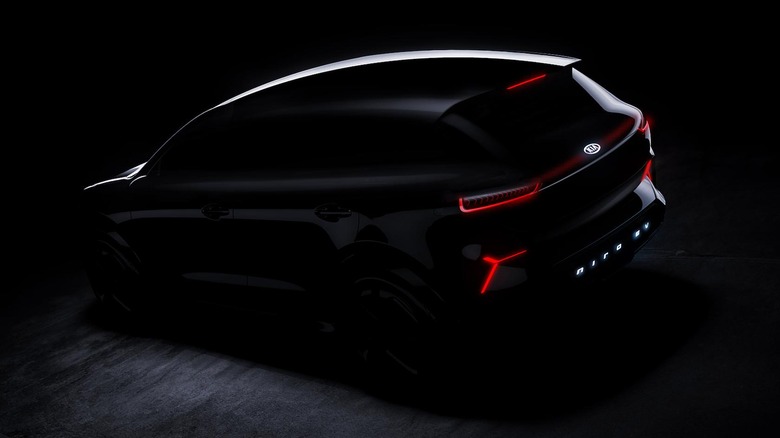 On the roads already – though a lot less complex – are Audi's latest turn signals. Cars like the new 2019 Audi A8 have animated rear lights, which swipe from the center of the car outward to further emphasize the upcoming turn. The automaker's engineers say such lamps are more rapidly understood by other road users.
Kia, meanwhile, will also have a new, never-seen-before human-machine interface, or car tech talk for the dashboard and infotainment system. That will presumably tackle things like driver distraction and how increasingly complex autonomous and semi-autonomous features are communicated.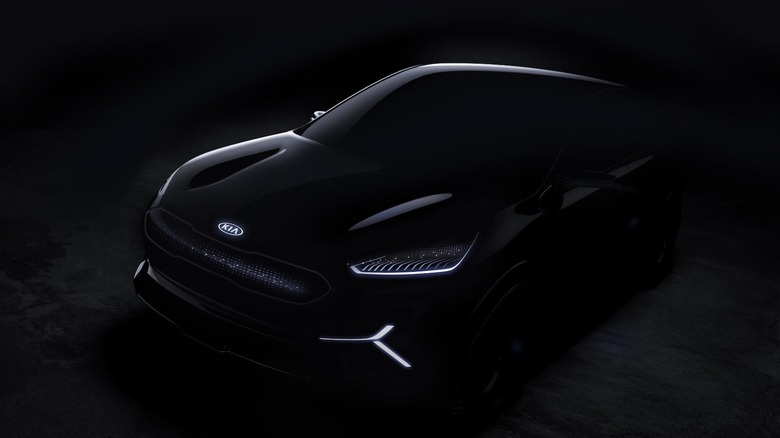 They'll be areas of focus for the automaker's other CES 2018 displays. Dubbed "Beyond Autonomous Driving" they'll explore how Kia plans to transport people when cars are commonly driving themselves. Across three cockpit mockups, there'll be the company's latest driver-assistance technology and in-car 5G connectivity, along with virtual reality.
It's the latest in a stream of automotive news that has found its way to CES, traditionally more of a pure tech show. Earlier this week, Hyundai confirmed it would be bringing its newest car, a fuel-cell SUV which will also form the basis of its new autonomous fleet, to Las Vegas, while Toyota's research arm is also bringing a self-driving prototype to the show. Meanwhile, smart home technologies like Amazon's Alexa are increasingly finding themselves integrated into the dashboard.