Keurig recalls 7m brewers for burning coffee addicts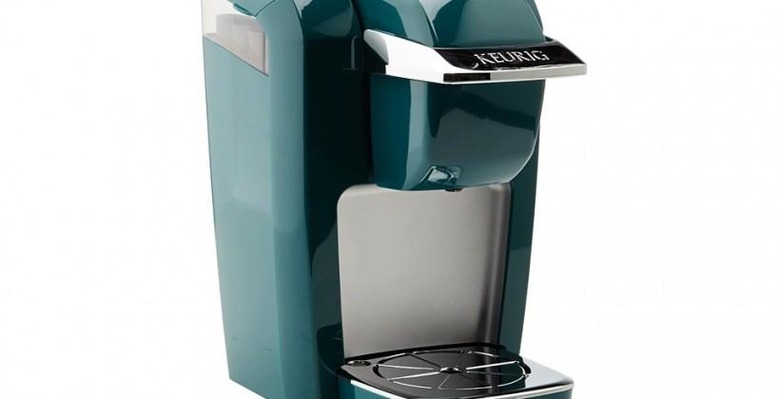 Keurig is recalling more than seven million coffee machines, after in addition to squirting pod coffee into a mug, the brewers also sprayed hot water at users themselves. A single machine, the Keurig MINI Plus, is responsible for the headache, with around 90 owners reporting burns after the water inside overheated and jetted out at them. The fix, so Keurig claims, is simple, and it even insists that owners needn't stop using their brewers while they wait for it – just as long as they're willing to take some basic precautions.
According to Keurig Green Mountain, the hot-liquid issue is most likely to occur when more than two cups are prepared in quick succession.
As a result, it's advising MINI Plus brewer owners to avoid making several drinks one after the other. The company also suggests that users "maintain an arm's length distance from the brewer during the brewing process," since that appears to be the machine's spraying range.
Machines produced before July 2014 are affected, and Keurig has a recall site set up to check the serial number. Around 6.6 million MINI Plus in the US are included, along with more than 550,000 in Canada; the company has had reports of around 200 hot liquid incidents.
The Keurig MINI Plus is one of the more affordable models the company has offered, with a street price of around $100.
Details of the fix itself have not been given, though it will involve a free repair kit being sent out to owners. Keurig says it expects the cost of repairs to be partially offset with insurance, though still figures on spending around $10m itself.
Keurig made waves earlier this year with the news that its "2.0" pods would include DRM so as to prevent unlicensed refills from being used. However, the protection was short-lived, with the DRM swiftly cracked by enterprising third-party vendors.
SOURCE Keurig