Kermit and Miss Piggy have Emmy lunch with Audi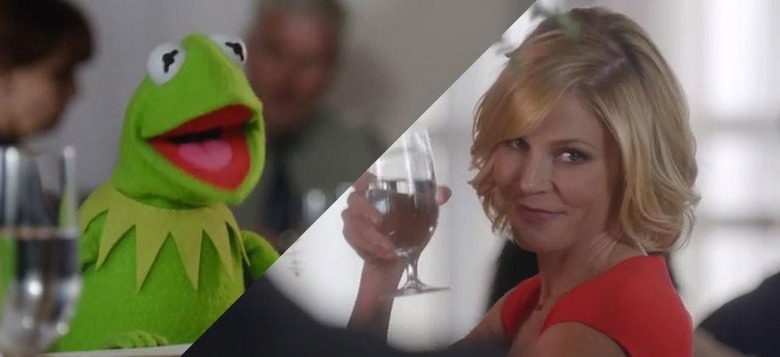 This week the 2015 Audi-sponsored Television Academy teaser for the Emmys has been released, complete with Muppets. This video has Kermit the Frog and Miss Piggy, as well as a number of Emmy nominees, all participating in an extremely, extremely dry bit of humor. This is how the Muppets grow up and become adult-funny, just about as far away from slapstick as possible.
The video you're about to see is called "Kermit Gets Set Up" and it plays off recent news-worthy headlines of Kermit dating a new pig. This should be an OK indicator of what the humor will be like in the new "The Muppets" show starting later this year.
You'll see Julie Bowen from Modern Family in this clip, as well as Viola Davis from How to Get Away With Murder. Near the end of the clip you'll find Joel McHale from The Soup, Community, and LEGO Dimensions.
In this video you'll see the Audi A3 Sportback e-tron, as driven by McHale. Have a peek at our 2015 Audi A3 Sportback e-tron "first drive" from late last year, too.