Karma Revero reborn as $130k super-luxe, super-niche Tesla rival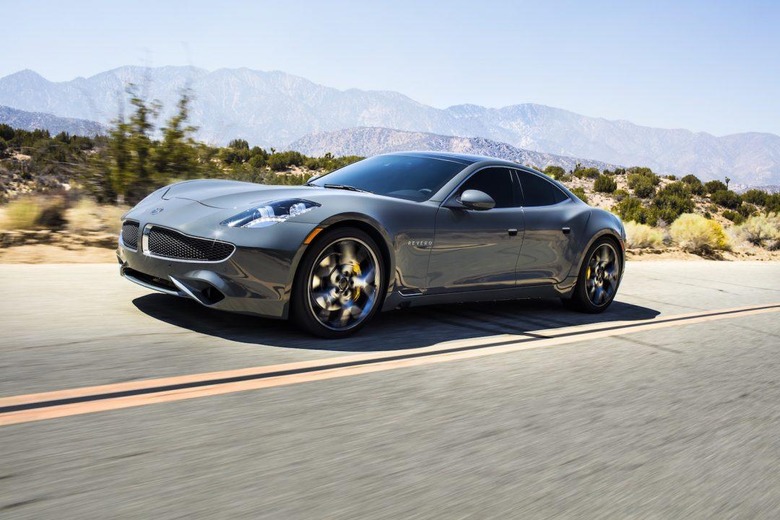 If the rough definition of karma is "what goes around, comes around" then Karma Automotive picked an excellent name for its Revero luxury hybrid, the rebirth of the loved-but-flawed Fisker. After snapping up the gas-electric leftovers from Fisker's demise in early 2014, the new company has taken the wannabe Tesla rival and brought it back up to date, preserving the distinctive – and still fresh – design but revamping powertrain, tech, and more.
The result is a car that, though it may look like the roughly thousand Fisker Karma examples still on the road – numbers were sapped a little by a spontaneous combustion problem, something Samsung is now experiencing with the Note 7 – is actually significantly different.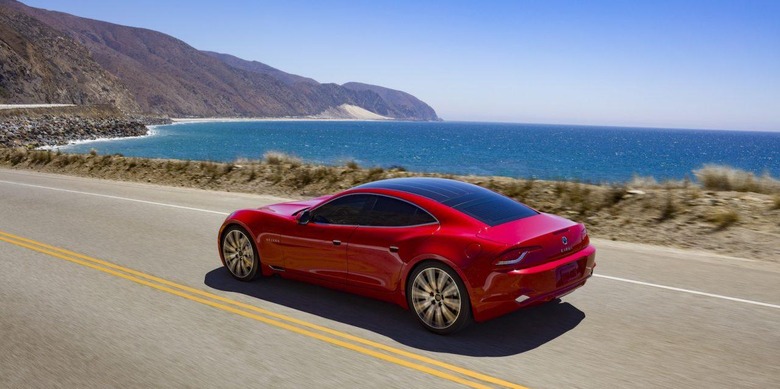 Karma Automotive will build the rebranded Revero in Moreno Valley, California, counting on low-volume production and a large degree of individual involvement in the construction process to help set the hybrid apart from rivals.
That doesn't mean it's a compromise on performance, though. Like the Chevrolet Volt, it relies on electric motors – in this case two at the rear – and a gas engine that acts as a generator: that's good for an electronically-limited top speed of 125 mph and a 0-60 mph time of 5.4 seconds in Sport mode.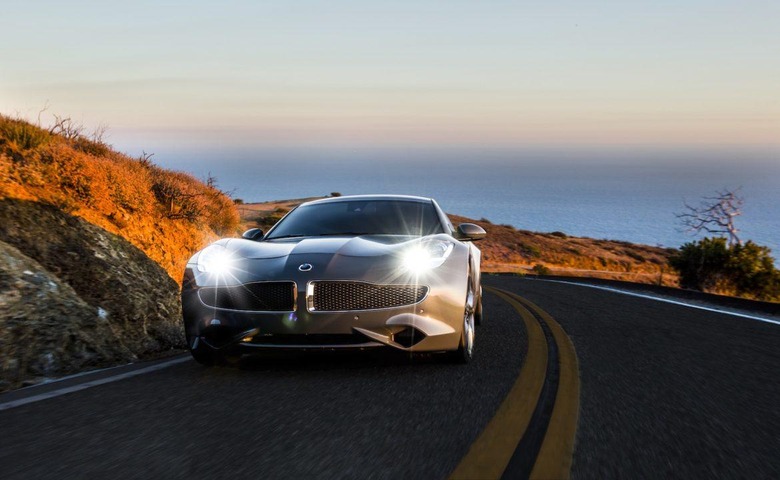 With the powertrain so set, the Revero uses both the charge in its batteries and the gas generator. There's also a Sustain mode, which uses the generator only and saves the battery power, which adds up to a 7.2 second 0-60 mph time and a further limited top speed of 95 mph.
Finally, Stealth mode runs on electric power only, with the same top speed limit at Sustain but a 6.9 second 0-60 mph time. Karma Automotive says that the Revero should do up to 50 miles on battery alone, or up to 300 miles if the generator's reserves are added.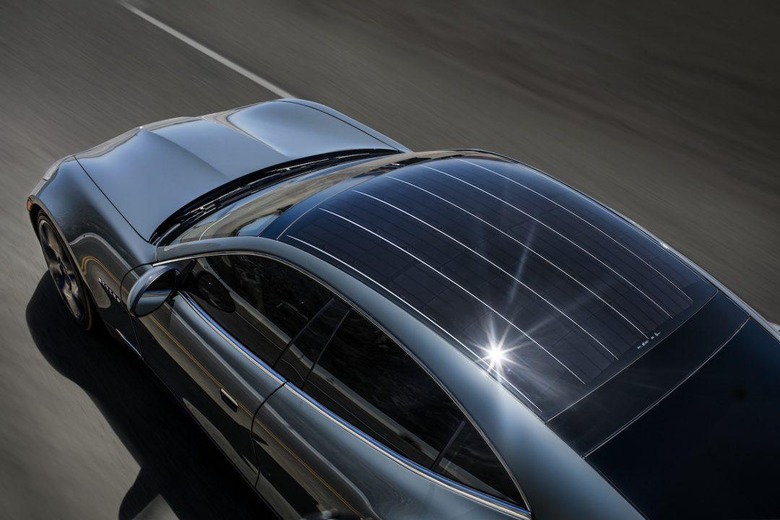 Interestingly, the Revero also gets a 200W solar panel roof which can apparently top up both the regular 12V battery and the powertrain battery. It's unclear exactly what its total contribution is to range at this point, mind.
Inside, there are leather seats, a 12.3-inch 1920 x 700 digital infotainment cluster, and a 10.2-inch 1920 x 1200 main touchscreen which will get CarPlay and Android Auto next year in an OTA update.
A 275W audio system with eight speakers and a subwoofer is standard, as is navigation, 4G and WiFi connectivity, dual-zone climate control, lane-departure and forward collision warnings, parking monitoring, and an external "pedestrian awareness" sound that plays at speeds up to 28 mph.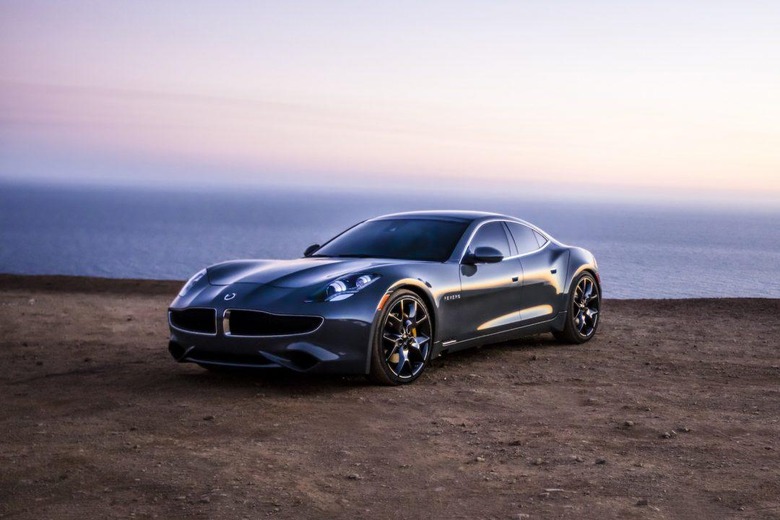 Fast charging support can pump in 80-percent of battery capacity in 24 minutes, if you have access to a 40 kW, 480V DC/DC Quick charge outlet. Otherwise, you're looking at 10 hours for a full charge on a domestic 110V, 16 amp outlet, or three hours on a 240V, 32 amp outlet.
EPA tests aren't complete yet, but Karma Automotive is expecting 54 MPGe or 20 MPG when the generator is active.
As you might expect, this low-volume phoenix from the (quite literal, in some cases) ashes doesn't come cheap. Pricing kicks off at $130,000 before options, with orders being taken now.