Karma Automotive ressurrects Fisker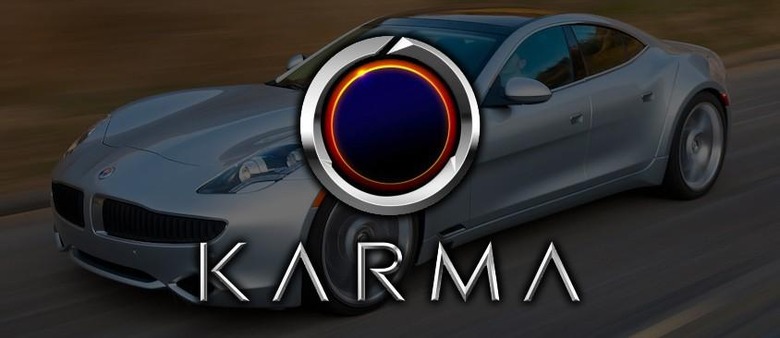 The folks at Fisker Automotive and Technology Group have changed their name to Karma Automotive. After declaring bankruptcy back in November of 2013, the company was acquired in February of 2014 by the Chinese auto-parts conglomerate Wanxiang Group. Chairman and founder of the group, Lu Guanqiu, was quick to suggest that he would "put every cent that Wanxiang earns into making electric vehicles" back in May of 2014 – fast forward to September of 2015 and the company appears to be back with a whole new name.
Below you'll see a promotional video made by what's now Karma Automotive. Here you'll see how they've got a whole new outlook on life. Their aim is to be a manufacturer that makes "world-class luxury hybrid cars designed to challenge habitual thinking about luxury and forge a path to a more sustainable future."
"With new ownership, a new management team, and a new production site, all here in California," said James Taylor, Karma's Chief Marketing Officer, "it was time to communicate change."
They may also have had some help with the name in their previous plans for their next vehicle, also called the "Fisker Karma."
Wanxiang Group also has interests in solar power, wind power, and energy companies. They're invested heavily in the alternative energy space. Here they provide the backing Karma Automotive needs "to build a sustainable, world-class luxury automotive brand."
They'll continue to operate inside the United States with a headquarters and new assembly facility based in Southern California. See the timeline below for more information on the recent past of this car brand.