Juicero is dead - back to old-fashioned squeezing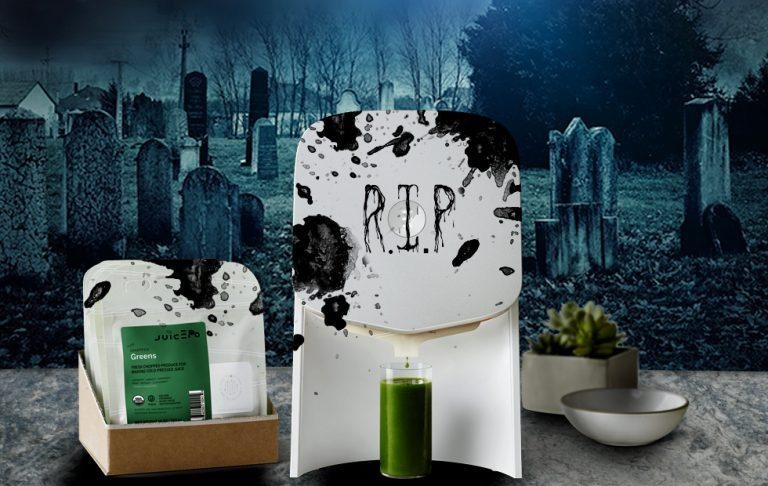 Juicero announced today that they'll be shutting down their business – sort of before they ever really took off. Juicero was the $400 absurdity of an IoT device that took packs of fruit and squished them into juice. Now the company is set to shut down, and since each pack was custom-made only by this company, the device will no longer work.
On the positive side of this monstrous affair, the folks behind Juicero are offering refunds. For the next 90 days from today (that's November 30th, 2017), Juicero Press owners will be able to get a full refund. To acquire said refund, Juicero Press owners will want to send an email to help (at) juicero (dot) com. In the release sent out today, they suggest that users will be able to send these email requests "by December 1st, 2017".
SEE TOO: The IoT will survive this Juicero scorn
Those users that still have subscriptions to the Produce Packs system will find their final delivery week surrounding September 4th, 2017. As the Juicero team said today, "after selling over a million Produce Packs, we must let you know that we are suspending the sale of the Juicero Press and Produce Packs immediately."
The Juicero team said that last month's announcement was a turning point for the company. That was the announcement about shifting resources to focus on lowering the price of the Press and Produce Packs. "We began identifying ways that we could source, manufacture and distribute at a lower cost to consumers."
"During this process, it became clear that creating an effective manufacturing and distribution system for a nationwide customer base requires infrastructure that we cannot achieve on our own as a standalone business," said Juicero. "We are confident that to truly have the long-term impact we want to make, we need to focus on finding an acquirer with an existing national fresh food supply chain who can carry forward the Juicero mission."
So it's a bit of an odd situation – not like a normal shutdown where everything is sold or extinguished. Here we've got a situation wherein a possibility still exists that Juicero could survive – if another company comes and acquires the whole thing. Given the tone of the note (included in the gallery below), it doesn't seem likely that this will happen immediately, if ever.