JooJoo on track to meet March 25th ship date?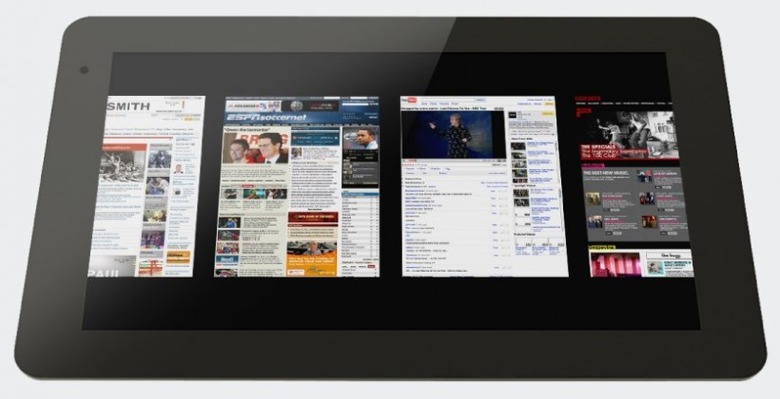 From one shipping tablet to another, and to be fair this second beast is one we had our doubts would ever reach preorder customers.  Fusion Garage's JooJoo site has been quietly updated, ditching the previous "preorder" terminology and instead taking proper orders for the tablet formerly known as the CrunchPad.
JooJoo had previously changed their expected shipping date to March 25th – Thursday this week, in fact – but given the legal cloud hovering around the project there was a great deal of skepticism as to whether the touchscreen slate would ever see the light of day.
$499 gets you an Intel Atom processor, NVIDIA Ion graphics and a 12.1-inch capacitive multitouch display, along with a 4GB SSD, both WiFi b/g and Bluetooth 2.1+EDR, and a front-facing camera.  JooJoo recently updated their UI and confirmed full Flash 10.1 support for the tablet, which they reckon is capable of 1080p HD video (though given the display is 1,366 x 768 and there's no HDMI port that seems a little wasted).
[via Engadget]