Viliv S10 Blade Preorders From March 25th; Ships April 22nd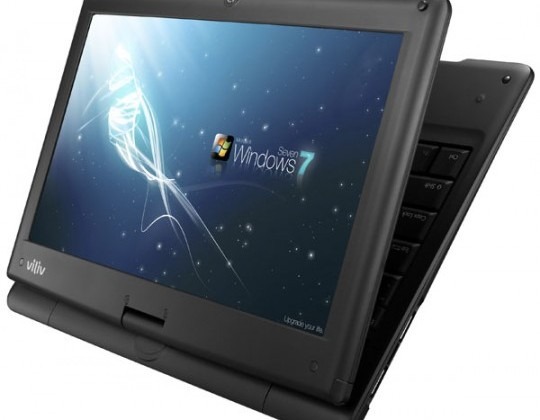 Won over by glowing reviews of the Viliv S10 Blade, and can't wait for Best Buy to start offering the 10-inch convertible multitouch netbook?  Dynamism have announced official pricing details for the Atom-based tablet, with presales expected to begin on March 25th.  As we heard previously – and criticized at the time – prices kick off at $699 and then shoot skyward.
$699 gets you the entry-level S10 with the 1.6GHz Atom CPU, 60GB hard-drive and Windows XP Home (which lacks software-level multitouch support); step up to $797 and you get a 32GB SSD and Windows 7 Home Premium, while $889 adds in an HSPA modem.  If you want more storage, meanwhile, $857 gets you the same Atom Z530 CPU but a 64GB SSD, or $949 if you want the HSPA modem as well.  Finally there are two top-spec S10 Blade models: $1,057 bags a 2.0GHz Intel Atom Z550 CPU and 64GB SSD, while $1,149 adds in the HSPA modem.
Like we said, it's all pretty expensive compared to other touchscreen netbooks we've seen.  To sweeten the deal, Dynamism are throwing in a free spare battery (apparently worth $110) with any 64GB S10 bought in the pre-order period.  Shipments of the Viliv S10 Blade are expected on April 22nd, so preorder customers can expect to see their netbook shortly after.