JooJoo gets Windows 7 install [Video]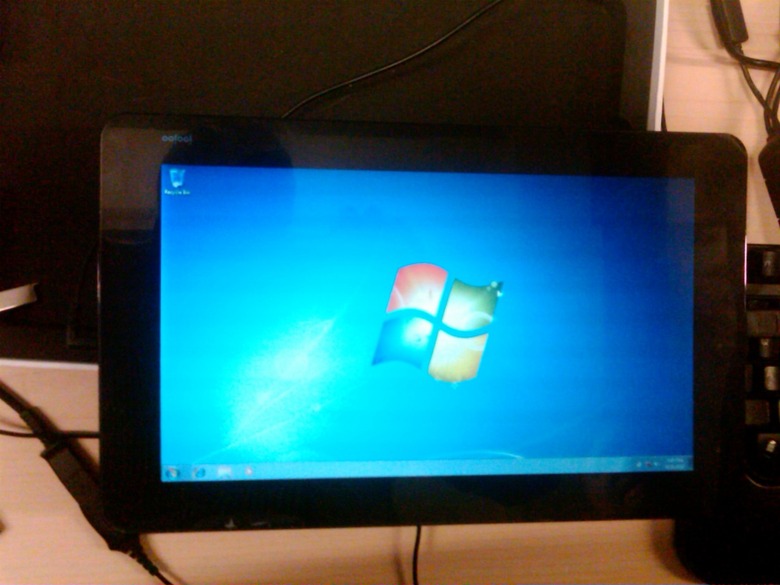 If Fusion Garage's latest JooJoo OTA update wasn't enough to impress you, then how about Windows 7 Embedded on the JooJoo slate?  That's just what JooJoo owner darkdavy has done, loading up an evaluation of the Microsoft OS and turning the tablet from web-centric slab to general purpose Windows machine.
Video demo after the cut
As you might expect, not everything is working smoothly at this early stage.  The touchscreen works – recognizing two points of multitouch contact – and WiFi and Bluetooth both play nicely, but integrated 3G isn't up and running yet and neither is the accelerometer.  The 1.3-megapixel camera works, as does suspending the system, and Windows 7 is reporting around 3.5hrs runtime from the standard battery.
According to fellow JooJoo owner xetra, who loaded up Windows 7 Home with the touch pack, the "system is very fast".  Of course, with only 4GB of SSD storage to play with – and around 1GB left after the OS has its way – this probably isn't a netbook replacement unless you're willing to rely mostly on the cloud for your files.
[via EEE-PC.de]