Jolla Mobile CEO: "MeeGo is not dead"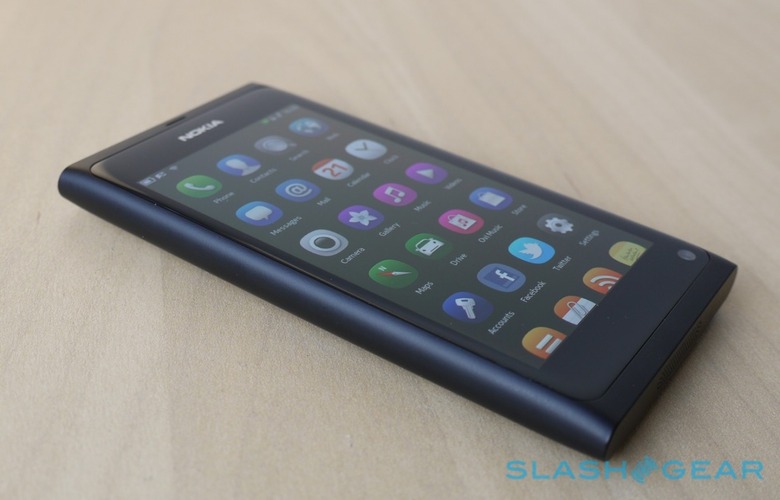 MeeGo got a reprise last week, when Finnish start-up Jolla Mobile announced it would be using the open-source OS for a smartphone push of its own, and now the company has been talking more about Nokia, app strategy and working in the shadow of the N9. CEO Jussi Hurmola sat down with The Voicemail, confirming that Jolla's public reveal had been prompted in part by excitement around the MeeGo PR1.3 update to the N9 last week, but that Nokia had known for some time that its abandoned OS was about to be resurrected.
"Last week there was lots of news concerning MeeGo, there was the 1.3 Nokia update, and people were speculating "is this the end of the story, the end of the line, will there be any hope any more?" What we basically wanted to say is that MeeGo is not dead" Hurmola told The Voicemail's Stefan Constantine. "We got such a tremendous response from Twitter and the online community, and then even the traditional media, that we had no choice but to go with it."
Nokia, meanwhile, had first heard about Jolla as part of the Bridge program, which the company set up to help employees made redundant find new roles or establish start-ups. "Within the [Bridge] program we had an opportunity to be open with Nokia with what we were doing," Hurmola explained, "so it's not a surprise for them, and their response to our stuff is not a surprise to us. We were able to cooperate in setting up this thing." In fact, around 50-percent of the current Jolla workforce has come from Nokia, and "almost everybody" has Maemo, Moblin or MeeGo backgrounds.
However, that cooperation doesn't mean the Jolla phones will get the UI from the N9. "Swipe is a Nokia device UI. We're going to do a new UI, and selecting MeeGo enables us to do something new" Hurmola says. "If we selected Android or something else we would be just following the UI it already has, so we will make a new UI. Of course we will inherit the familiar and powerful elements that MeeGo has as we know it now, but we are not going to use the Nokia way, we will go our own way ... It's inspired by many things. iOS, Android, N9... I personally like the N9, so I'm influenced by this so I think we are influenced by N9 UI in our design."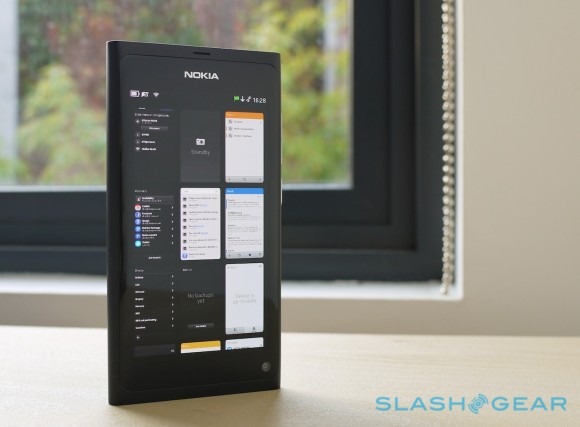 That software will run on hardware that's still in preparation, with Hurmola coy on naming any specific partners. The team has been visiting Chinese companies weekly for the past few months, exploring how it will spend its €10m first round of funding. "In order to make a smartphone or mobile product these days you need chipset support and ODM support, and some other companies" he says. "We're already close in negotiations to be able to communicate what partners we actually use."
[aquote]We don't want to promise anything we cannot do[/aquote]
The phone itself will be revealed later this year, though is expected to be the first of several devices, equally shrouded in mystery. "Our principle is to be careful, we don't want to promise anything we cannot do ... We have different things on our drawing table at the moment, but we need to see how this first one goes before we commit to future products."
Why MeeGo and not Android? Jolla's primary goal is to differentiate in an increasingly crowded marketplace, Hurmola says, and joining in with big-name Android OEMs like Samsung and Motorola – not to mention Google itself with its Nexus series – isn't the best way to do that. Even with a heavily re-skinned interface, it's not ideal, he claims.
"There are many people who do UIs on top of Android. It's still a following game ... based mostly on price competition. We want to lead the technology, we want to lead the UI. That's our business." Jolla is realistic about the importance of apps, too, though Hurmola refuses to be drawn on the current paucity of third-party MeeGo software. "I understand that you cannot seriously sell a smartphone if you don't have sufficient application offering" he said. "I think we will answer those questions, but we will answer them when we publish our product."
As for whether Jolla Mobile hopes to recreate the success that – until recently – Nokia has had, Hurmola is realistic. "The team that we have, we have built ecosystems, we have built platforms, we have built devices. Building a company you can never repeat, it's always a different story." Jolla wouldn't necessarily be opposed to working with Nokia again in the future he says, however, if the Windows Phone strategy stumbles.
"Creating an ecosystem is about co-operating, it's not about going alone. What we are doing is collecting partners, collecting effort about MeeGo and Jolla. I'm open to all co-operation. There are different forms of co-operation of course, but the key is to grow the ecosystem."