Jolla and Sailfish OS to split in two, go Nokia's way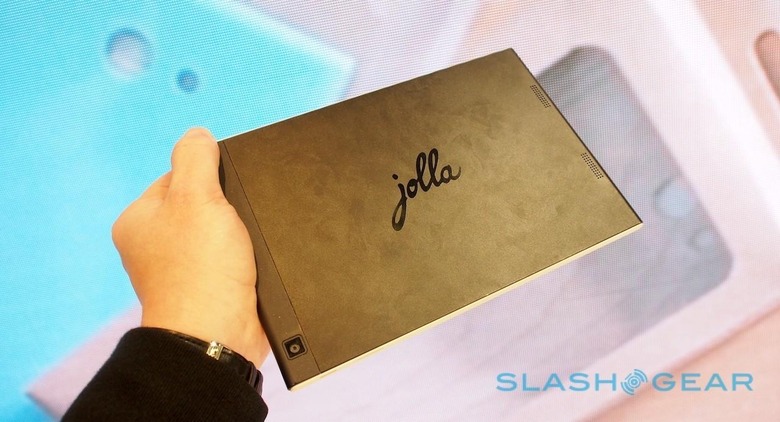 Jolla announces that they'll be pushing for two separate companies in the near future, one focusing on software, the other on hardware. While they suggest this morning that "the new Jolla devices company will be announced separately after the summer," they assure those anxiously awaiting the Jolla Tablet that they'll have the device they payed for. Eventually. As soon as possible, they say. Meanwhile those of you hoping for a wider distribution of Sailfish OS have good news coming your way.
Jolla Ltd is a company born in 2011, "continuing the heritage of Nokia and MeeGo," made up of creators from the old Nokia business. Sailfish OS, the Jolla smartphone, and the Jolla Tablet have all been designed and developed in Finland. It should come as no surprise then that their newest business move isn't all that unlike Nokia's big moves over the past several years.
While Jolla will "strengthen focus on Sailfish OS licensing and development," they'll spin off a new company to continue creating devices.
According to their release, Dr. Antti Saarnio, Chairman of Board of Jolla Ltd., will "take charge of leading Jolla Ltd." While it doesn't say so specifically, we can assume this means he's the new CEO.
Meanwhile the now former CEO Tomi Pienimäki will be "appointed a new position outside the company in which he will move during August."
"We have already proven that there is demand for unlike Jolla devices in the market," said Dr Saarnio, "and we continue to see good opportunities for it. We have now decided to continue the Jolla devices business under a new company, focusing on security enhanced devices."
"After three years of intensive Sailfish OS research & development we are now moving full speed to new bigger waters, which requires full focus on software from the team."
So more than just a Stella launcher for Android. Hooray!