Jay Z Magna Carta Holy Grail album hits July 4th with Samsung exclusive [UPDATE]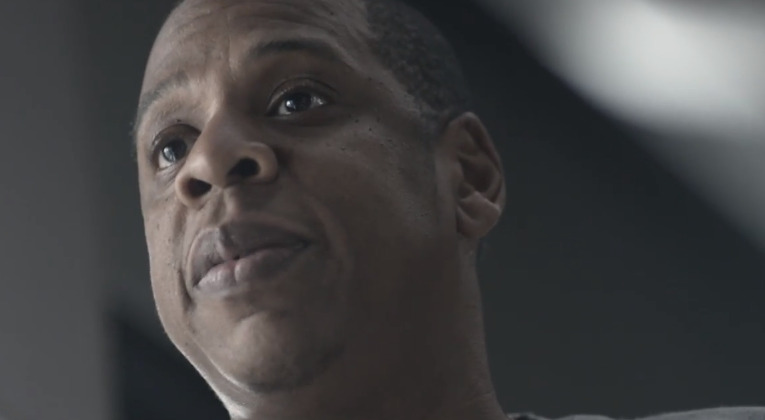 The secret has been revealed – in part – Jay-Z has paired up with Samsung to promote a solo album "Magna Carta Holy Grail" that'll be sent out "for free" to the first 1 million users of a unique app that'll only work on select Samsung devices. This release is part of a multi-million-dollar deal that was rumored earlier this year between the artist and the smart device brand, here revealing itself immediately before the Half Time Show during Game 5 of the NBA Finals, 2013.
Samsung has likely had this deal in motion for a long, long time, as an album of this magnitude doesn't appear overnight. Speaking through this 3-minute ad-like video spot, Jay-Z teams up with names like Rick Rubin, Pharrell Williams, Swizz Beatz and Tibaland to produce an album that'll drop on a wide scale in an instant.
"We don't have any rules, everyone's trying to figure it out. That's why the internet's like the wild west. The wild, wild west. We need to write the new rules." – Jay-Z
The album itself will be released on the 7th of July, while the app deal here will be pushed through Samsung devices three days early: July 4th, 2013. The Samsung Galaxy S III, the Samsung Galaxy S 4, and the Samsung Galaxy Note II will be able to grab this album for free (with data costs like always, of course) – the app itself will be up for download on the 24th of June.
"The album is about, like this duality of how do you navigate through this whole thing, through success, through failures, through all this and remain yourself." – Jay-Z
The Magna Carta app is also said to be an "unprecedented inside look into the album [with] personal stories and inspiration in tow. The contents of this app will also be able to be shared "with other Galaxy owners" via Facebook, Twitter, and S Beam. We'll see soon if that means the whole album or just the behind-the-scenes looks. Sooner than later!
BONUS: You'll see a Samsung Galaxy Note 8.0 displaying a couple of "behind the scenes" bits that you can safely assume will be included in the Magna Carta app.UPDATE [9:41 CST June 16th]: According to the Wall Street Journal, Samsung agreed to pay $5 USD per album – that's a total of $5,000,000 – certainly just a small portion of the cash the artist is receiving in this deal that'll continue to unfold through the summer.